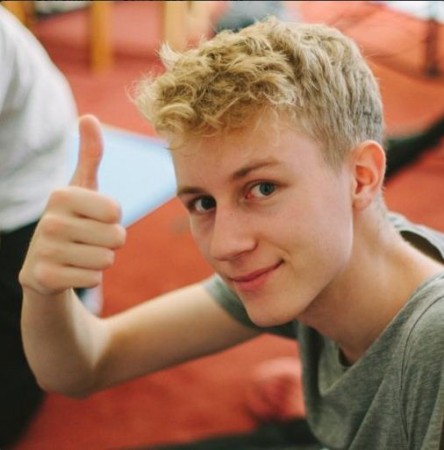 Charlie Lyne, a UK-based filmmaker, is wary of the British Board of Film Classification (BBFC) and decided to prove a point. Lyne crowd-funded £5,963 ($8477.42), using which he submitted a 607-minute film to the BBFC in a protest against "censorship and mandatory classification".
Two BBFC examiners will have to sit through the footage which features paint drying for two days, considering the maximum number of hours they are allowed to watch footages per day is nine hours. Following this, they will have to write up notes and issue a certificate.
Unfortunately the examiners cannot sleep through the video or engage in other activities that will distract them, because Lyne could very well have slipped in a second-long penis shot or pornographic image anywhere during the 607-minute footage. Moreover, if they do catch something that needs to be edited out, the examiners will have to sit through the entire film once again, to make sure that the editing has been done.
Lyne has bragged about getting the BBFC to watch this boring footage on Reddit, and has opened up the platform for anyone to ask questions regarding the matter. In the forum, Lyne has clarified he has not watched the entire movie himself.
While most people find Lyne's cause quite interesting, a few commentators on the Reddit forum have said BBFC is one of the best classification boards in the world, and that Lyne may not be fully educated about them.
"I feel like that people are more supporting you to troll people rather than actually support your cause. I personally think the BBFC is one of the best and most accountable film classification boards, (sic)" wrote Capt_Anders, to which Grazzah replied, "This was my exact thought. If you read the kickstarter pledge blurb he mentions that the BBFC was originally made to censor sex and politics, etc, that is probably true, but the BBFC went through an incredible transformation after the 80's. Now, the BBFC serves to inform consumers on the content of films and guide your consumer choice, not censor films. It's truly the best in the world and an example of classification boards done right. I don't want to call OP's kick starter a waste of time but I do really doubt his level of education on the BBFC and what they do... (sic)"