The year 2017 has been 'magical' for Roger Federer, who has turned the clock back with brilliant tennis, starting with his Australian Open win in January. That was just the start for Federer as the Swiss ace brought his A game, winning titles one after the other. As of now, Federer has won 7 titles, including two Grand Slams in 2017.
It is not only about his titles, which has grabbed headlines. The Swiss star has looked at his menacing best, playing those exquisite groundstrokes winners, leaving his opponents flummoxed. There is an air of confidence and aggression in Federer's play, which has also been noticed by another legend, Pete Sampras.
"Roger's had a magical year, to be able to play at this level at his age (36). He's still playing at a very high level. What Roger has done is improved. He's added aggression to his game, he's coming in, and he's adding things," Wimbledon.com quoted Sampras as saying.
Federer does not seem to be scared of the match results. Most importantly, Federer is enjoying his game like no other, which is bringing the best out of him.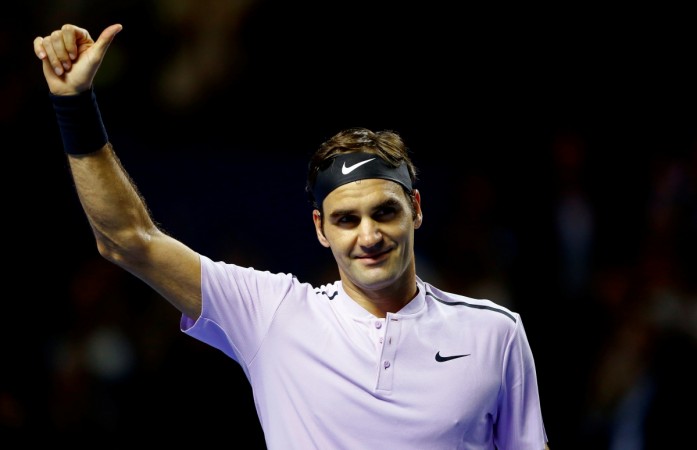 Federer has been spot on with his game plan
Many athletes, irrespective of the sport, decide to call it quits when they cross 35 years, but that has not been the case with Federer. It has been made possible with his immaculate and well thought-out plans.
The Swiss great did not play in all tournaments, even missing entire clay court season including the French Open. It gave him good time to relax and train for his favourite grass court season, where he won the Wimbledon too.
Sampras believes if he can continue with such smart schedule, he can go on and play for another two years or so.
"Physically and mentally, to keep it going at his age, and to want to be out there, that's incredible. He's still happy to put in the time. Roger's just one of those freaks of nature who comes around once every 50 years. He's been very smart with his schedule and hasn't overplayed. He's been playing enough to keep it fresh. He still enjoys the travel. He loves the game. Put that all together and he can play for another year or two if he wants to, and if not, he's got the right to do whatever he wants, " said Sampras.
His final aim in 2017- ATP Tour Finals
He started the year brightly, winning the first competition he participated – the Australian Open. Federer will be keen to end the year with a bang, as the former world number one will feature in the year-ending ATP World Tour Finals in London.
Federer is one of the favourites for the title, and the door could be wide open for another title in 2017 if his arch-rival Rafael Nadal, who is doubtful for the competition with a knee injury, misses the event.
However, other stars like Alexander Zverev and Grigor Dimitrov will be eager to stun the Swiss and win the title.