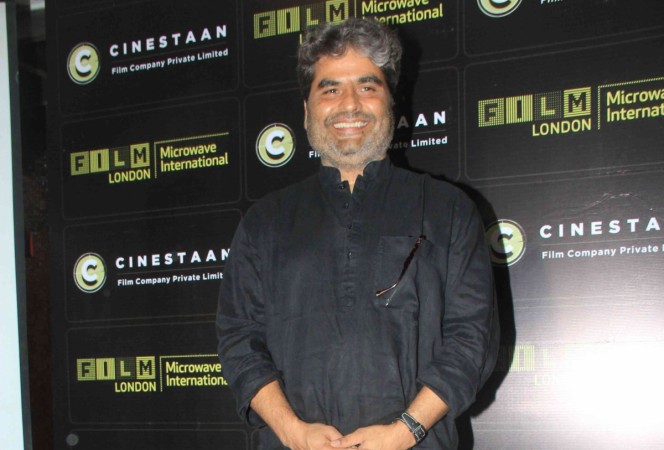 Filmmaker Vishal Bhardwaj has never failed to entertain audience with his films like "Omkara," "Kaminey" and "Haider." The recent buzz is that the director has denied making a sequel of Shahid Kapoor-starrer "Kaminey."
Earlier, it has been reported that the sequel of "Kaminey" will be made, but now Vishal has refused the same."Kaminey 2 will never happen. I want to grow as a filmmaker. I don't want to just make money. I don't make money, I make films. I don't want to repeat characters," Vishal told the Press Trust of India.
The 2009 release, "Kaminey," starred Shahid Kapoor, whose career graph was going down at the moment, won accolades for his brilliant performance in double role. Priyanka Chopra also played a pivotal role alongside Shahid in "Kaminey."
After "Kaminey," Shahid joined the director for "Haider" and again showed his acting skills in it. Meanwhile, Vishal is working with Shahid for the third time in "Rangoon." Also, this is the second time that Vishal will be working with Saif Ali Khan.
"Rangoon" stars Shahid, Saif and Kangana Ranaut in the lead roles and the filmmaker is currently busy completing the flick."I am busy in completing the film. It is very taxing. I am happy and content with the film so far. I am very excited about the film," Vishal told PTI.
He also praised Kangana, with whom he is working for the first time. "She is a very fine actor. She is very hard working and prepares a lot (for the role)," he told the news agency. He further said that it was easy working with Kangana as she is very intelligent and hard working.
In "Rangoon," Saif plays the character of a filmmaker and Shahid will be seen as a soldier, while Kangana plays the character of a 1940s' actress Julia. Set against the backdrop of World War II, "Rangoon" is a Casablanca-like love triangle.