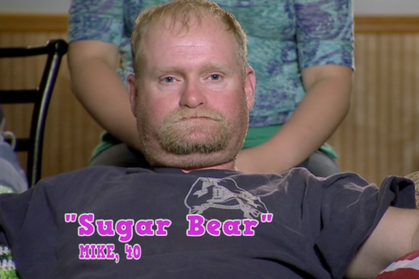 It has been a year since "Here Comes Honey Boo Boo" stars Mama June Shannon and husband Mike "Sugar Bear" Thompson parted ways, allegedly after he cheated on her.
And now, Mama June has come with another interesting claim as to why their relationship went sour. Reportedly, while filming the upcoming season of "Marriage Boot Camp," the grandmother confessed that her ex-husband was secretly gay.
She reportedly found nude photos from guys on Sugar Bear's phone, and this was one of the factors that led to the collapse of their 10-year-old relationship.
"Mama June says she's found naked selfies from guys on his phone and messages from male prostitutes saying Sugar Bear owes them money for their services," a source told Life & Style magazine.
However, Sugar Bear isn't confessing to any of these allegations.
"He denies it every time June confronts him," explained the source. "Mama June should have left Sugar Bear for good a long time ago," the "Marriage Boot Camp" insider said.
Interestingly, when Mama June accused Sugar Bear of cheating on her, she said it was with women he sought out online. At the time she did not mention anything about his alleged interest in men.
Soon after, she got involved with a convicted sex offender, a 53-year-old named Mark McDaniel who was her ex, and this prompted TLC to pull the plug on their family reality show "Here Comes Honey Boo Boo," despite the show being a consistent ratings winner for the network.
"TLC has cancelled the series 'Here Comes Honey Boo Boo' and ended all activities around the series, effective immediately. Supporting the health and welfare of these remarkable children is our only priority. TLC is faithfully committed to the children's ongoing comfort and well-being," the network said in a statement to The Wrap in October 2014.
The fifth season of the reality show was set for a January 2015 premiere.