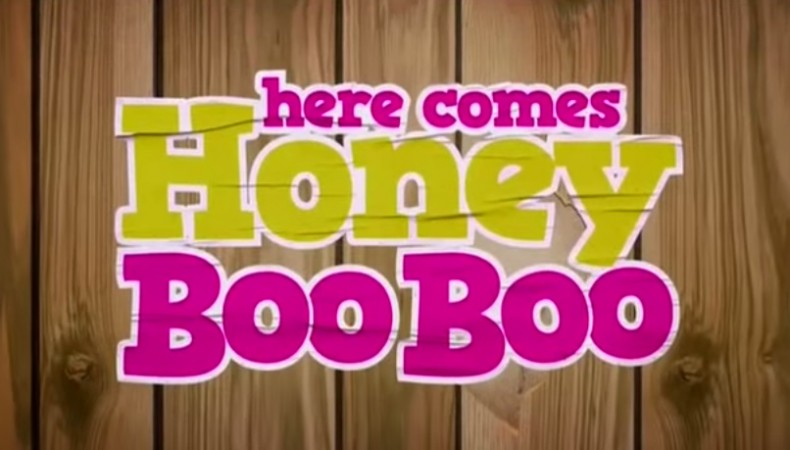 TLC has cancelled its reality series "Here Comes Honey Boo Boo," which is about child beauty pageant contestant Alana "Honey Boo Boo" Thompson and her family. The cable television network is believed to have decided to shutdown the series following reports that June Shannon aka Mama June, mother of Honey Boo Boo, was dating a registered sex offender.
TLC didn't give the exact reason for the sudden cancellation of the series but issued a statement on Friday that reads: "TLC has cancelled the series HERE COMES HONEY BOO BOO and ended all activities around the series, effective immediately. Supporting the health and welfare of these remarkable children is our only priority. TLC is faithfully committed to the children's ongoing comfort and well-being."
However, TLC announced the cancellation of "Here Comes Honey Boo Boo" a day after reports claimed that June Shannon aka Mama June was dating a man convicted of molesting an 8-year-old child.
Celebrity website, TMZ, published an exclusive story on Thursday that Mama June has resumed dating Mark McDaniel who was convicted for aggravated child molestation in 2004 and was released in March this year after serving 10 years in jail for the offence. McDaniel was dating Mama June when he was accused of forcing an 8-year-old child to perform oral sex on him.
The website published another story on Friday claiming that the victim was none other than Mama June's own daughter, who has turned 20 now and married with a child. It also claimed that the victim wanted her story to be told to everybody.
Meanwhile, Mama June has released a video message on Facebook, denying report that she was dating a convict who molested her daughter 10 years ago.
"I just got a phone call this morning from TLC and as of right now there will be no more production of the show. You know, the statement of me dating a sex offender is totally untrue.
Pumpkin has openly said that I did not, that I've not dated him, and also his son. I would not ever, ever, ever put my kids in danger, I love my kids too much. That is my past. I have not seen a person in 10 years and don't seem to want to see a person," said June besides thanking fans for the support since the show started in 2012.
It may be mentioned that "Here Comes Honey Boo Boo" completed its fourth season in August this year and the fifth season was scheduled to air early next year.
(Image Credit: Screenshot from Here Comes Honey Boo Boo YouTube Video)