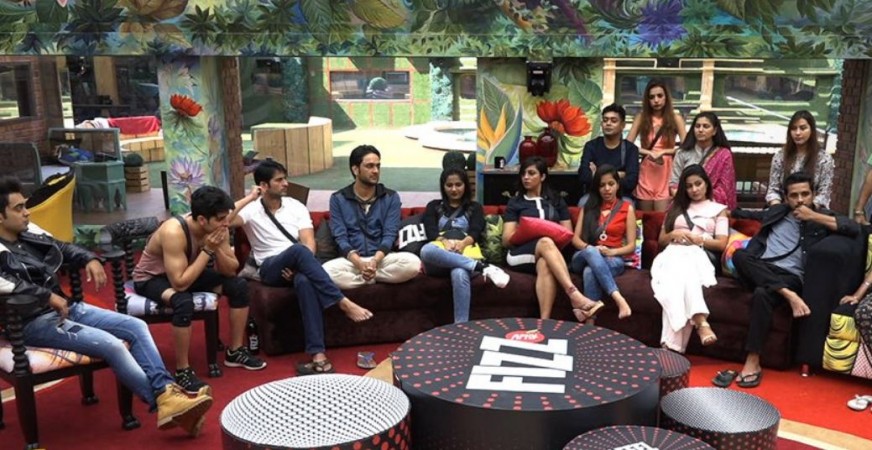 Bigg Boss 11 has been one of the most controversial seasons of the show with its contestants constantly slinging mud at each other, and making scandalous comments.
Some of the most talked about contestants of this season are Priyank Sharma, Arshi Khan, Shilpa Shinde, Vikas Gupta, Bandgi Kalra and Puneesh Sharma.
South actress Gehana Vasisth has been making many controversial statements of most of Bigg Boss 11 contestants. She has been claiming that she knew a lot of secrets of these people as most of them belong to the same glamour industry.
Gehana claimed that most of the Bigg Boss 11 contestants have lied about themselves. She even alleged that the show is scripted, and everything is well planned inside the house.
The actress has listed 15 points about Bigg Boss 11 contestants that according to her are false or hidden from the audience:
That Shilpa Shinde and Vikas Gupta were enemies. As it has all played out now, Shilpa Shinde and Vikas Gupta may have had differences in the past, but they were far from enemies as was being made out on the show. The entire tamasha between Shilpa Shinde and Vikas Gupta was only for TRPs.
Vikas Gupta clearly knew that Shilpa Shinde was part of the show. Contestants are not supposed to know who the other players or co-contestants are, but Vikas, Shilpa, Priyank, Bandagi and Puneesh all knew that they were likely to be on the show. In fact, on the first day of the show, Vikas proudly proclaimed, "mein nahi janta tha ki aap (Shilpa) show mein hein, nahi toh mein zindagi mein kabhi nahi aata iss show par" - this was a totally false declaration only to fool the public.
Shilpa Shinde knew that Hina Khan was on the show and her 'tu tu main main' with Vikas was only a stunt.
Vikas, Shilpa and Priyank were and are common friends and had discussed their strategy on the show as they knew that each of them was on the show.
Dennis Nagpal, a casting director, who has worked with several other shows in the past including Emotional Attayachar was the common link between several of the contestants including Akash Dadlani, Bandagi Kalra and Vikas Gupta.
This year the contestants chose their co-contestants and partners and Bigg Boss was just a silent spectator.
The love affair between Bandagi Kalra and Puneesh was planned out well in advance before the contestants entered the show and before the show began.
Arshi Khan is not what she claims to be. She even insulted her 'dada' either for fun or TRP and the truth has now been revealed by her own parents. She has several cases pending against her.
Bandagi Kalra was briefly married in the past, a fact which has been hidden from viewers and the audience till date.
Priyank Sharma has a molestation case against him in Delhi and is wanted by the Delhi cops in the same case.
Shilpa and Vikas were also in a relationship, albeit for a very short while.
Priyank Sharma is bisexual and was also dating Vikas Gupta once upon a time.
Dancer Sapna was also married a long time ago, another fact that is hidden from the viewers and pushed under the carpet.
The entire audition and casting drama by Bigg Boss casting team were complete farce, because a group of friends who knew each other were finally selected out of thousands of candidates.
And finally, Bigg Boss casting team clearly knew that the current lot of contestants knew each other and that their selection would have never been a secret among themselves.