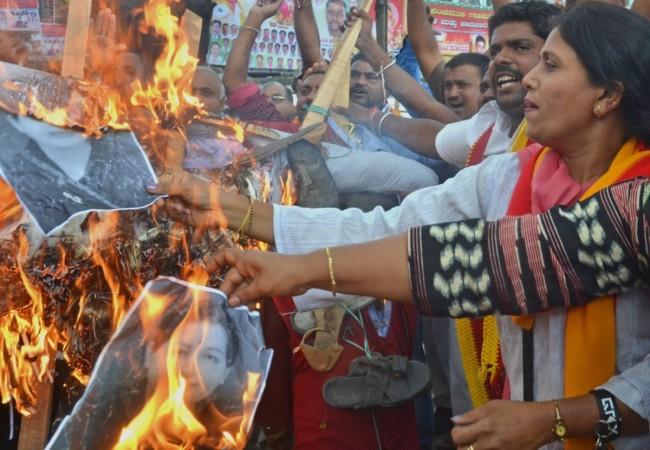 The ongoing Cauvery issue in Karnataka, which saw a statewide bandh on Sept. 9, is now showing signs of aggravating further, with intensive protests planned not only in the Cauvery basin regions but also across various other parts of the state. With this being the current situation, those wishing to keep tabs on the water dispute can monitor live updates about the issue right on their smartphones.
Here is a list of media apps, which you can download on your Android smartphones. These not only provide live-streaming of the current Cauvery situation but also offer minute by minute developments over the issue.
Public TV Android app: Kannada news channel Public TV is slowly gaining popularity among Kannadigas for its practical approach towards issues and fire-brand journalism. The in-house app, available for download here, offers Live TV, apart from latest breaking news and trending stories with respect to the Cauvery row, as also other issues. On an average, the Public TV app has received a rating of 4.1 from users.
BTV News: The BTV Kannada news channel application, developed by a third-party nXtratTech IT Services, is available for download here. This app has received an average 4.3 rating from users who have used the tool. BTV News offers live news of the Cauvery issue, along with all breaking/live updates.
BTV News also has an official YouTube channel that offers live news.
Janashri News: Users of this app have assigned a rating of 4.1, with the news channel's live updates being the highlighted feature. The application is available for download here. Live-streaming and live updates with regard to the Cauvery issue can also be watched on the official YouTube channel of Janashri News.
TV9 Kannada: A popular Kannada news channel, TV9 Kannada's in-house app has received an average of 4.1 ratings from users. It is available for download here for Android devices. The app offers live-streaming, apart from other aspects of the Cauvery issue, along with breaking news and on-the-spot analysis.
Kannada News Live: This app offers an aggregation of all live news from various Kannada news papers viz. Prajavani, Udayavani, One India and Varthabharathi. Click here to download the app, to receive live updates regarding the Cauvery situation in Karnataka. The Kannada News Live application has received an overall 3.9 rating from users.
An update on the Cauvery situation in Karnataka
The Government of Karnataka, as of now, has decided to file a modification petition on the Supreme Court's order, through advocate Fali Nariman, that directs the state to release 15,000 cusec of water to Tamil Nadu for 10 days.
The Mandya district in the Cauverybasin still continues to be tense, and the deputy commissioner of the district has ordered restriction on the entry of tourists at the Krishna Raja Sagar dam and the Kabini area.