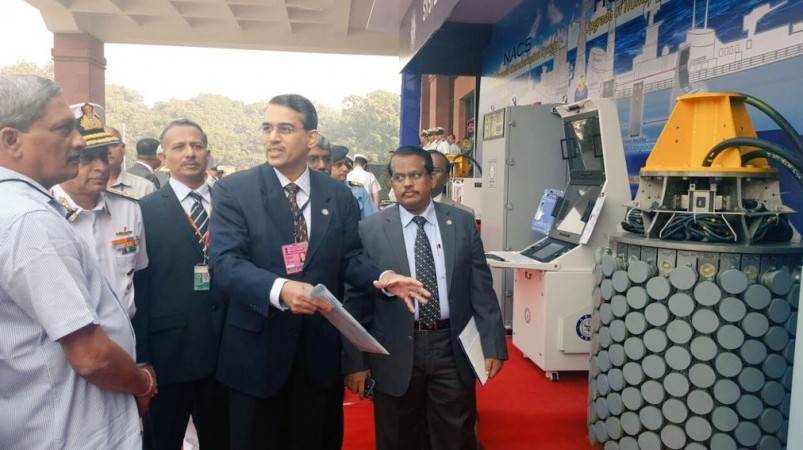 Even as the current government pushes indigenisation of defence systems, DRDO's Kochi lab, Naval Physical and Oceanographic Laboratory (NPOL) has raised the bar by designing and developing four underwater systems for the Indian Navy.
Defence Minister Manohar Parrikar entrusted the systems to the Indian Navy at a ceremony on Friday.
The four underwater systems that were delivered include:
Abhay is compact hull-mounted sonar that can be used on shallow water crafts and smaller vessels for coastal surveillance. It is capable of detecting, localising, classifying and tracking sub-surface and surface targets in both its active and passive modes of operation.
This will be deployed on three Abhay-class corvettes with the Navy. Moreover it also has an export variant, HMS-X2.
HUMSA-UG is an upgraded variant of its successful hull-mounted sonar array system. This system will be installed on seven naval ships across three classes.
NACS is near-field acoustic characterisation system. It is a health monitoring system which can determine the in-situ performance of the sonars. The system is available across naval platforms.
AIDSS is an advanced indigenous distress alert sonar system for submarines. A statement from the defence ministry said nine of Navy's Kilo-class (Sindhughosh-class) submarines will get AIDSS systems.