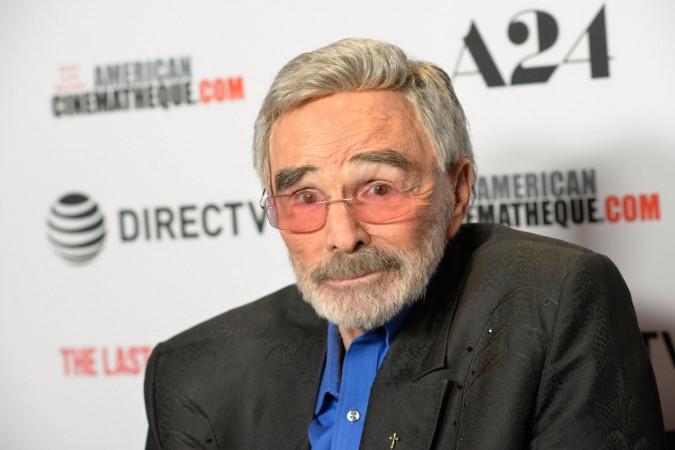 Burt Reynolds, an actor, director and producer, passed away at the age of 82. He marked his legacy with 'Deliverance, Boogie Nights, and commercial hits like Smokey and the Bandit.
The iconic actor suffered a cardiac arrest at a hospital in Florida on Thursday, September 6 according to his agent, Todd Eisner. A 911 call for an ambulance was placed from his estate in Martin County.
Reynolds was famous for his movies and television shows in the 70's and 80's. His life before becoming an actor was Hollywood drama in itself. He went around the country with his family before attending college on a football scholarship. The actor's athletic interests came to a stop after he met with a gruesome car accident. One of Reynolds's professors nudged him to act as he recognised that Reynolds had a certain flair when it came to reading Shakespeare. He did small roles here and there before he got his big break with Deliverance.
Here are five cool facts about the actor:
Reynolds turned down the roles of James Bond and Han Solo. When 007 producer Albert R Broccoli approached Reynolds for the lead role, he humbly declined it as he believed that the role of Bond should not be played by an American. He refused to do the famous role of Han Solo in Star Wars! The reason for his refusal is unknown. But these aren't the only two roles the actor declined. Movies like Die Hard and One Flew Over the Cuckoo's Nest too were refused by him.
His movie 'Smokey and the Bandit' did way better than 'Star Wars' at the box-office. 'Smokey and the Bandit' was released the same weekend as Star Wars. And for the next week, the total collection at the box office for Bandit was $1,728,060 as compared to Star Wars, $1,554,475.
Not just a great actor but a great singer too, Reynolds released a country album in 1973 called, Ask Me What I Am float. He released it with a large double-sized poster. The song was received well by fans and critics.
The actor was the owner of a pro football team. The star took on NFL from 1982 -1986. He named them Bandits inspired by his movie 'Smokey and the Bandit'. He also owned a nightclub in Atlanta called Burt's place.
He went out of his way to get back at Clint Eastwood! Sharkey's Machine' was directed by Reynolds only to get back at Clint. Clint gets a hit with a movie that was very similar to Smokey and the Bandit. To which Reynolds said, "Clint, you're getting into my territory! …I'm going out and making Dirty Harry Goes to Atlanta!" Well, he wasn't joking about it'.