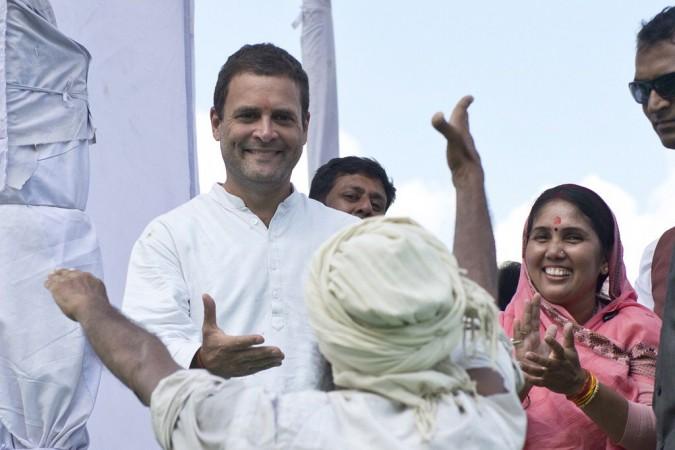 Rahul Gandhi has been the butt of jokes ever since he burst into — or was pushed into, to better put it — the Indian political scene. He has been a veritable source of humour and mirth for trolls, cartoonists and caricaturists for a long time, but the latest one seems to take it a little too far: Apparently, his name has been suggested to be included in the "Guinness Book of World Records" for losing "27 elections in five years."
Also read: Is Rahul Gandhi a goner now? Chidambaram wants THIS politician to lead a united Opposition against the BJP
However, the attempt is as mala fide as misplaced. In other words, Vishal Diwan from Madhya Pradesh's Hoshangabad district, who claims to have filed for the record attempt, is either not aware of how elections work, or is simply trolling Congress and Rahul Gandhi. International Business Times, India, lists the three reasons why this is the case:
1. No "Guinness Book of World Records": For starters, the young man has said — and his claim repeated by several news outlets — that he has made his application to the Guinness Book of World Records. When the first edition of the book came out in 1955, it was called Guinness Book of Records. The name was later changed to Guinness Book of World Records, but has for around a decade now been called Guinness World Records.
2. No electoral loss for Rahul Gandhi: According to Diwan, who claims to have applied for the record, Rahul Gandhi has lost elections in 27 states over five years. However, for the losses to count, Rahul would have had to personally contest in these elections and lost, which was never the case. It was his party that never received majority in most of these elections. Therefore, Rahul does not even qualify for the record.
3. Actual record may belong to someone else: The actual record for losing the most number of elections in a row is possibly still held by Kaka Joginder Singh, who earned the moniker "Dharti Pakad," or one who clings to the ground, after continuing to contest elections and lose his security deposit despite his losses. By the time he died at the age of 80 in 1998, he had contested 300 elections — including the ones for President — and lost all of them.