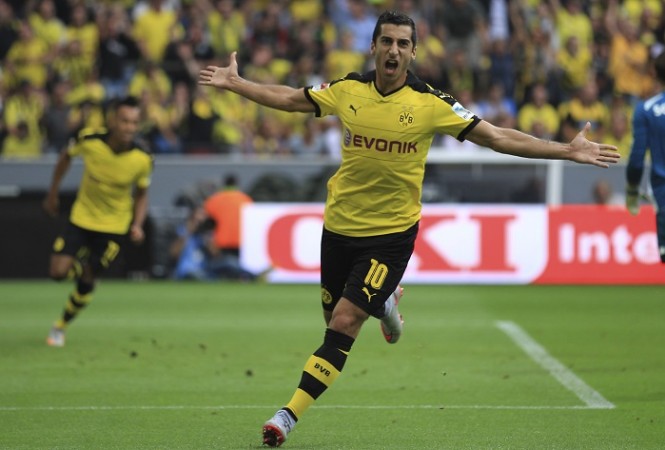 Football player agent Mino Raiola's relationship with Manchester United is getting better by each passing day. Manchester United's newly-appointed manager Jose Mourinho wants fresh players in the line-up so that the Red Devils can come back hard at their opponents in their next season. Raiola is reportedly fulfilling Mourinho's wish-list in this summer transfer window.
Zlatan Ibrahimovic is likely to complete his move to Old Trafford next week and now, according to reports, Manchester United have improved their offer for Borussia Dortmund's attacking midfielder Henrik Mkhitaryan and he too is likely to have his medical next week.
Mkhitaryan, who turned out to be one of the best players of Bundesliga during the last season, was being monitored by Mourinho, and looking at United's offer, it seems that the club is desperate to bring the player at the Theatre of Dreams.
Mkhitaryan could not flourish under Jurgen Klopp at Borussia Dortmund. But he has done wonders under Thomas Tuchel and is likely to do the same if at all he comes to United.
Dortmund's chief executive Hans-Joachim Watzke has even confirmed that Manchester United have improved their offer drastically and apparently almost doubled what they had offered initially for Mkhitaryan.
Raiola previously said that Mkhitaryan's dream club is Manchester United and he would want to play under Mourinho at the Old Trafford.
The 27-year-old Armenian midfielder will bring in a lot of mobility in the Manchester United midfield, as he has done under Tuchel in Dortmund.
The 48-year-old agent is amidst one of the busiest summers. Manchester United are getting closer to sign Paul Pogba from Juventus as well because of the club's relationship with Raiola.