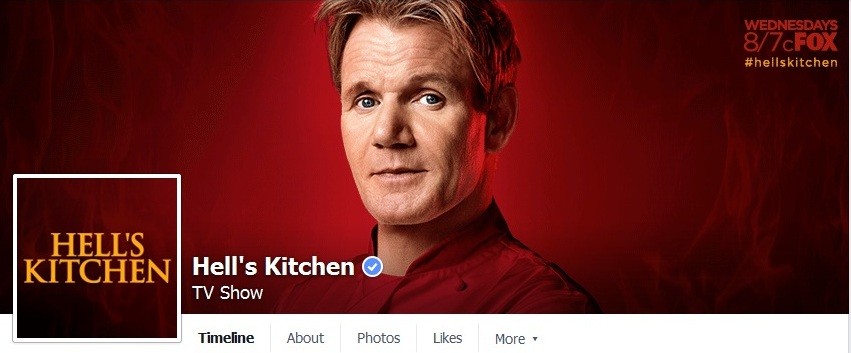 "Hell's Kitchen" is set to be back on Fox Channel with world renowned chef Gordon Ramsay and 18 aspiring chefs from 10 September. A two-hour special premier episode of "Hell's Kitchen" Season 13 will be aired at 8pm on Wednesday.
The young chefs, including Aaron Lhamon, Ashley Sherman, Brian Santos, Bryant Gallaher, Denine Giordano, Fernando Cruz, Frank Bilotti and Janai Simpson to name a few, will face the "rigorous and devastating challenges" set by Ramsay, according to Fox.
The challenges for the day will begin with Ramsay dividing the chefs into two teams of men (blue) and women (red). The teams will be asked to prepare their signature dishes at the beginning of the show.
In the next challenge, Ramsay will ask the two teams to prepare Geoduck sashimi and the team, who makes 15 perfect dishes will get a luxury dinner treat along with the celebrity chef, reported TV Grapewine.
The new season of the Fox's cooking competition is said to be as dramatic, intensive and explosive as the previous seasons. Though "Hell's Kitchen" Season 13 will have some luxurious and extravagant rewards for the winners, the punishments are likely to be dull, repetitive and strenuous.
The upcoming season of "Hell's Kitchen" is rumoured to feature a new tagline "Sinsational", wherein Ramsay will turn sinful with his fiery command. An official poster of the Fox's cooking competition with the tagline "Sinsational" has been unveiled by The Hollywood Reporter.
"Hell's Kitchen" Season 13 may also see some celebrity presence with Lou Diamond Phillips, Chris Bosh, Allyson Felix, Wendy Williams, Penn Jillette, "Aerosmith" frontman Steve Tyler, Nigel Lythgoe and Mary Murphy ( Judges of "So You Think You Can Dance"), states the report.
Season 13 will also feature "Hell's Kitchen" milestone 200th episode. Click here to watch the premiere episode of the show online.