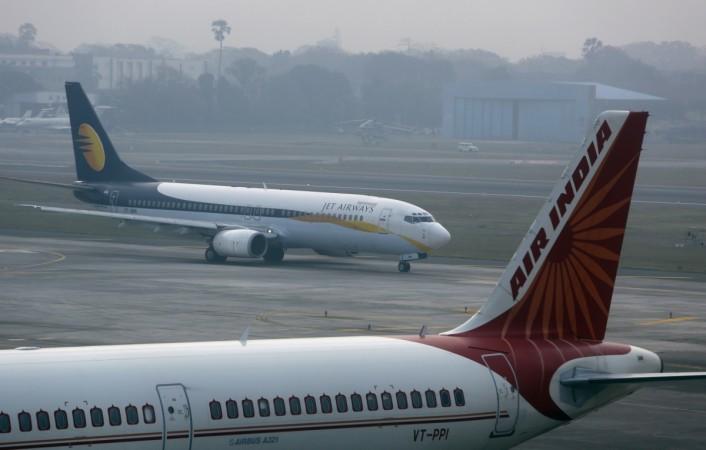 In a move that is set to bring a cheer among flyers, the Telecom Regulatory Authority of India (TRAI) has released a recommendation for in-flight internet connectivity and mobile communication on airspace services to be permitted for domestic and international airlines.
It means that soon, flyers will be able to browse the internet and attend calls while flying across the country. The recommendation suggests that the IFC ( in-flight connectivity) and MCA (Internet and Mobile Communication on Aircraft) services will be allowed above 3,000 meters in the Indian airspace.
According to TRAI, the internet access will be provided onboard through Wi-Fi. As far as calls are concerned, the flyers will be allowed to make calls after reaching an altitude level of 3,000 meters.
"These expectations are pushing up the demand for fast, seamless aircraft connectivity. The evolution of passenger attitude towards onboard WiFi means that where it was once seen as a novelty or luxury, it is now considered a necessity," the Economic Times quoted TRAI as saying.
The Department of Telecom (DoT) had discussed the proposal to introduce voice, data and video services in domestic, international and overflying flights with TRAI on August 10, 2017. At that time, TRAI had asked for recommendations, terms and conditions of the proposal as well as other details such as license fee and spectrum-related concerns.
According to Fone Arena, IFC service providers will provide the in-flight connectivity. IFC service providers need to create an annual licence fee of a token amount of Re 1 and register itself with DoT. Moreover, it is not necessary to be an Indian entity for offering IFC service in Indian airspace.
"The deployment of a gateway in India provides an effective mechanism to intercept and monitor the in-cabin internet traffic while the aircraft is in Indian airspace. The onboard internet traffic must be routed to a satellite gateway on Indian soil. Such an obligation should be imposed regardless of whether the satellite in question is an Indian satellite system or not," TRAI told the Times of India.