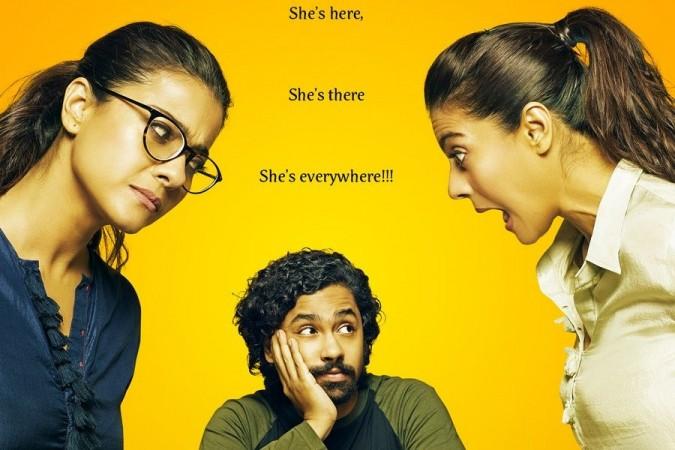 Kajol, whose last Bollywood movie was Dilwale in 2015, has made a comeback with the film Helicopter Eela. The actress plays the character of a single mother in the film while Riddhi Sen portrays the role of her son.
Directed by Pradeep Sarkar, Helicopter Eela is a family entertainer, showcasing the various emotions shared in a mother-son relationship. The story of the film is based on how a mother's affection for her teenage son turns into a burden for the latter, and how she realizes that she has her own life other than being just a mother.
Some critics have already watched Helicopter Eela, and found it a decent one time watch. According to the initial reviews, the movie is good in terms of performances and entertainment but there are a number of loopholes that interrupt the narration. Apart from Kajol and Riddhi, the movie also features Tota Roy Chowdhury and Neha Dhupia among others.
Here are a few critics reviews and ratings on Helicopter Eela:
Khaleej Times: There are some loose ends in the film that mar its narrative. The conflicts between the son and mother resolve conveniently and Kajol gets her big live performance in the climax. The film falls into all the Bollywood trappings and seems inconsistent at times. In the end, Helicopter Eela is a well-intentional, popcorn Bollywood masala family film that will leave you with a smile. (3/5)
Gulf News: The problems in this film are resolved in a pedestrian and simplistic manner. Eela's journey of self-discovery is hasty and not wholly believable. But it's the collective performances of this well-cast film that elevates this film to an engaging, pleasant watch. Neha Dhupia as a temperamental drama coach with anger-management issues is a hoot and so are the rest of the supporting cast. The film also has a few progressive twists in the manner in which Eela handles her personal relationships. While Helicopter Eela won't rock your world, it is a soothing watch. (3/5)
News18: Kajol maybe the lead of Helicopter Eela but Riddhi Sen provides strength of the film. His sequences—be it with his friends or Eela, work wonderfully. National Award wasn't a fluke!Overall, Helicopter Eela doesn't lack entertainment, thanks to Riddhi Sen's superb performance, but it could have been a better film with a tighter first half. (2.5/5)
The Indian Express: Sen, who won a National award this year, is about the only one who stands out. The climax, featuring a rousing song, created under the baton of outspoken college teacher (Dhupia), wakes you up somewhat: why couldn't the rest of the movie hit these high notes? (1.5/5)