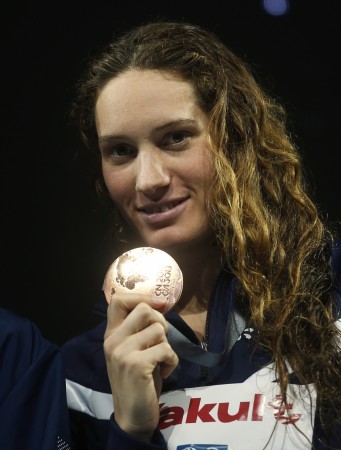 At least 10 people were killed, including three French Olympic athletes, when two helicopters they were travelling in collided in Argentina on Monday.
The French sportspersons were reportedly part of a reality TV show and were filming when the accident occurred in the Latin nation's north-west La Rioja province.
Swimmer and Olympic gold medallist Camille Muffat, Olympic boxer Alexis Vastine and long-distance sailor Florence Arthaud were among those killed when the helicopters collided mid-air during the filming of the series "Dropped".
The cause of the accident is not yet clear, but weather conditions were said to be good.
"Apparently, the two helicopters collided as they were filming. There are no survivors," The Guardian quoted provincial spokesman Horacio Alarcon as saying.
The dead included eight French passengers and two local pilots.
Television channel TF1, on which the popular survival adventure show was to be aired, issued a statement following the accident.
"We learn with great sadness about the accident during the filming of the Dropped show. All TF1 teams come together in this terrible time with the pain of the families and relatives of the victims," the statement said, according to BBC.