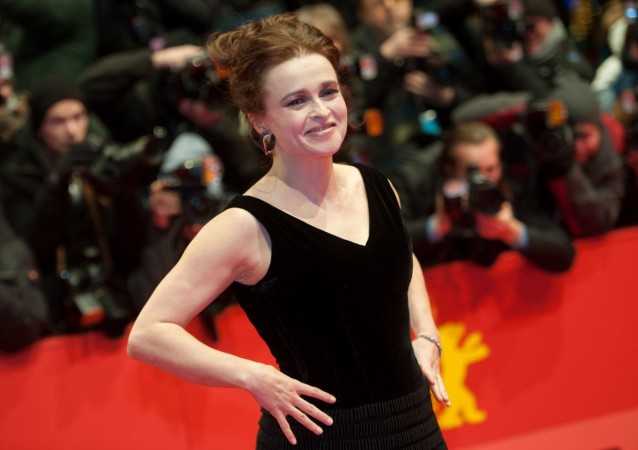 Helena Bonham Carter is an English actress who is probably best known for her role in movies like "The King's Speech," "Fight Club" and "Harry Potter" series.
She was nominated for the Academy Award for Best Actress for portraying the character of Kate Croy in 1997 movie "The Wings of the Dove" and the Academy Award for Best Supporting Actress for her role of Queen Elizabeth in "The King's Speech" (2010).
Born on May 26, 1966, Bonham Carter started her movie career with "Lady Jane" (1986). She has often collaborated with renowned director Tim Burton in several movies like "Planet of the Apes" (2001), "Charlie and the Chocolate Factory" (2005), "Alice in Wonderland" (2010) and "Dark Shadows" (2012). As the actress celebrates her 50th birthday today, here are some of her most inspirational quotes:
"People have lots of misconceptions about me. My mum, who is half French and half Spanish, gets outraged when I'm called quintessentially English. I owe my looks to my mum-which was 90 percent of getting my first job. And, some people would argue, 90 percent of my entire career."
"I liked pretending to be other people: I could reinvent myself, reinvent my own reality."
"Everybody has an inferiority complex when they step into a room. But then when you have children and you get older, it doesn't really matter. When I was young I had so many inferiority complexes. I had an inferiority complex because I didn't go to university. I had an inferiority complex because I didn't train."
"I enjoy those small chats you have when people come up and talk to you about your work. It only involves a few seconds of effort to be nice to those people, and I am very grateful for the kind words that people have taken the trouble to express to me in person."
"You learn to rely on a few basic movements and use your voice to the greatest extent possible to convey your emotions. So there was a technical challenge there and a responsibility to create a character from behind the mask."
Source: Brainy Quote