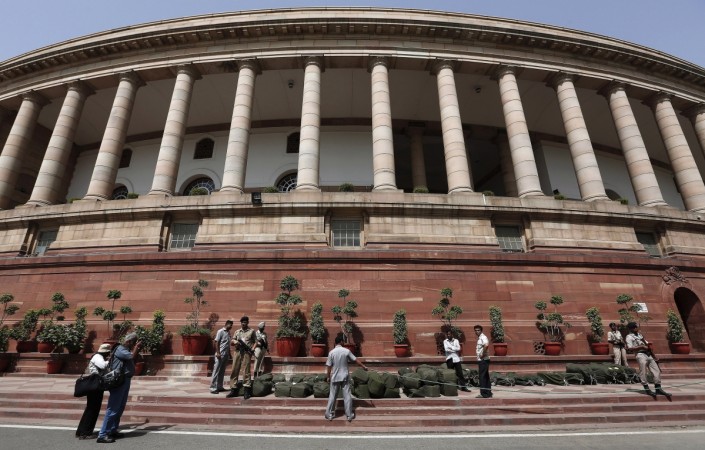 In a bid to tighten consumer protection laws, a Parliamentary Committee recommended penalising those who appear in misleading ads, and make them accountable for false claims, reports said Wednesday. Celebrities could be fined up to Rs. 10 lakh and may also have to serve jail time if the committee recommendation is accepted by the Centre.
The Parliamentary Committee, led by Telugu Desam Party MP JC Divakar Reddy, in its report on consumer protection recommended that first-time offenders pay Rs. 10 lakh as fine or undergo a jail term of two years, or both if claims made in advertisements are found false. For a second-time offender a fine of Rs. 50 lakh or a jail term of five years or both was proposed.
"[For] subsequent offences, the penalties may be increased proportionally, based on the value of sales volumes of such products or services," the Hindu Business Line quoted the report as saying.
The report sought stringent measures against brand ambassadors, and also asked the Centre to define words like "endorse," "misleading," "false" and "objectionable" advertisements.
"Since they promote the sale of a product making false claims, there was a strong view that such persons must be made to pay along with the manufacturer or promoter," a government official was quoted as saying by the Times of India.
Recently Indian cricketer MS Dhoni was trolled by people on social media as the real estate project, Amrapali, which he endorsed, did not have all the amenities it claimed it would.
In another related incident, a court in Muzaffarpur had directed the police to file FIRs against actors Madhuri Dixit, Amitabh Bachchan and Preity Zinta last year when Nestle landed in trouble for allegedly adding non-permitted ingredients in its Maggi noodles. The product, touted as a healthy food, was reported to contain lead and monosodium glutamate.
The Parliamentary Committee also recommended stringent punishment for companies that violate food safety norms, the Hindu Business Line reported. First time offenders could serve two years rigorous jail time and Rs. 10 lakh fine while second-time offenders, apart from serving more jail time and paying increased fines could have their licences cancelled.