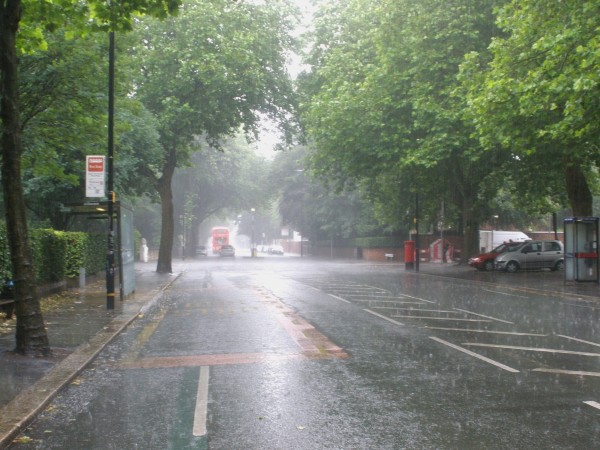 The India meteorological department has said that heavy rains will lash the state of Telangana and a few districts adjacent to the Maharashtra border over the next 48 hours.
Cause of heavy showers
Telangana has already been experiencing heavy rainfall since Thursday night (July 5). According to the IMD, the cause of the heavy downpour is an active Southwest monsoon along with two upper air cyclonic circulations spread over Telangana state.
On Friday evening, the first upper air cyclonic circulation formed over North Chhattisgarh and neighbourhood between 2.1 km and 4.5 km above mean sea level. The second upper air cyclonic circulation lies at 7.6 km above mean sea level over Marathwada and neighbourhood, reported Telangana Today.
"As a result, heavy to very heavy rain is very likely to occur at isolated places in the districts of Adilabad, Nizamabad, Nirmal, Jagtial, Kumuram Bheem Asifabad, Mancherial, Peddapalle, Karimnagar, Jayashankar Bhupalpally, Warangal (urban and rural), Bhadradri Kothagudem, Kamareddy, Khammam, Sangareddy, Vikarabad, Medak and Rajanna Siricilla for next 48 hours," the news outlet quoted duty officer at the IMD as saying.
Most affected areas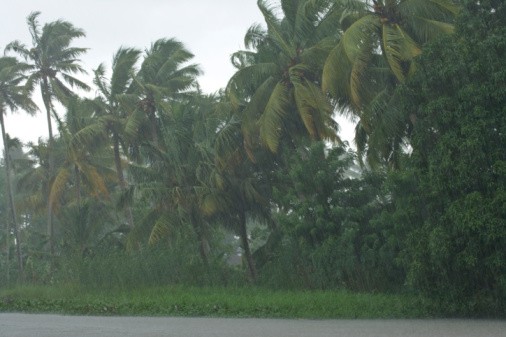 Here's the list of places that saw heavy rainfall
Chennur in Mancherial: 11.2 cm
Julapalle in Peddapalle: 11 cm
Machareddy of Kamareddy: 10.1 cm
Utnoor in Adilabad: 9.2 cm
Pegadapalle in Jagitial: 8.4 cm
Sultanabad in Peddapalle: 8 cm
Kamareddy; 7.9 cm
Sadashivnagar: 7.7 cm
Gambhiraopet in Rajana Sircilla: 7.5 cm
Mancherial: 7.4 cm
Ramagundam: 7.3 cm
Varni of Nizamabad: 7.2 cm
Khanpur of Nirmal: 7 cm.
As a result of heavy downpour and strong winds, power supply, telephone and digital cable services have been affected in some rural parts of Adilabad and Nizamabad district, said TT.
Meanwhile, incessant rainfall has caused waterlogging in a few parts of Maharashtra like Nagpur.