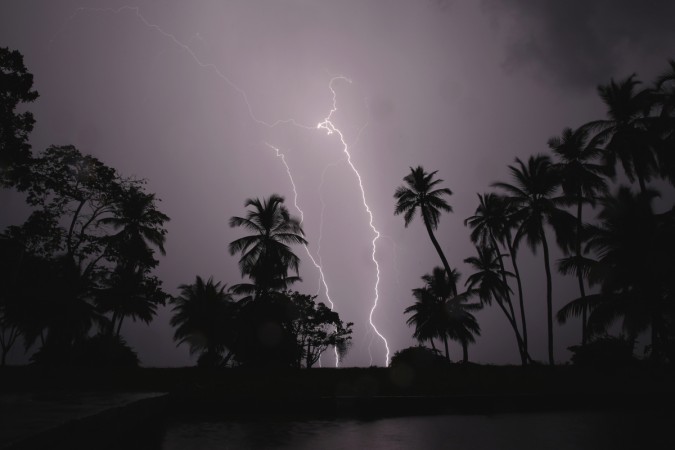 At least 53 people died while 24 were injured following torrential rains and lightning strikes in Bihar, a source from the Bihar Disaster Management control room told International Business Times, India. The injured have been admitted to a local hospital.
Meanwhile, more than 40 people were killed in Uttar Pradesh following heavy rains and lightning in the state on Tuesday, according to IANS.
A BBC report stated that lightning calimed the lives of another 10 people in Jharkhand and at least 16 in Madhya Pradesh.
Several villages and districts in Bihar reported deaths and injuries. According to an India Today report, four deaths and eight injuries were reported from the villages of Dumri, Bindol and Roniya in Patna. Ten people died in the Saharsa, Purnia, and Katihar districts. Several houses were destroyed in Arrah, killing two people, while two children and three people died in Samastipur and Chhapra, respectively.
Five people, including a girl student, died and eight were injured in the district of Rohtas, while four died in Aurangabad, and two each were killed in the Nalanda and Baksar regions of Bihar. Eight people were severely injured in the state's Kaimoor district, India Today reported.
"Incessant rains are expected to hit South Bihar in the next 24 hours. Several parts of North Bihar will witness heavy rainfall this monsoon season," the channel quoted AK Sen, the director of the state meteorological department, as saying. Alerts have been issued to several districts and regions of the state. The government has also put the disaster management and district authorities in the state on alert.
The Indian Express (IE) quoted Bihar Disaster Management Secretary Vyasji as saying the state government had declared a compensation of Rs. 4 lakh for the kin of each victim.
According to IANS, almost two dozen deaths were reported from Varanasi and Azamgarh in Uttar Pradesh due to rains and lightning, while Basti and Gorakhpur reported 11 deaths.
The agency quoted an official as saying that lightning strikes claimed the lives of three people in Kanpur and four in Lucknow. The most number of deaths were reported from the districts of Ballia (eight), Ghazipur (six), Jaunpur (three), Mau (two) and Sonbhadra (one).
Deaths were also reported from the Bharwalia village in Siddharthanagar (three), Maharajganj (one), Deoria (two) and Kushinagar (four).
The agency quoted officials as saying rescue operations were underway and that families of the deceased would receive compensation as per state guidelines.