As the whole nation is busy celebrating the 72nd Independence Day, Kerala is facing crisis as floods have hit almost all areas of the state. In the initial days of monsoon, Idukki district was affected badly due to floods. But now, water bombs have exploded even in Palakkad, and more than half of the district is under water.
Many bridges including Mangalam, Thennilapuram, Chapathi Pothundi, and Thonikadavu are already under water, and if the rains continue like this, then the extent of the damage could possibly rise in the coming hours.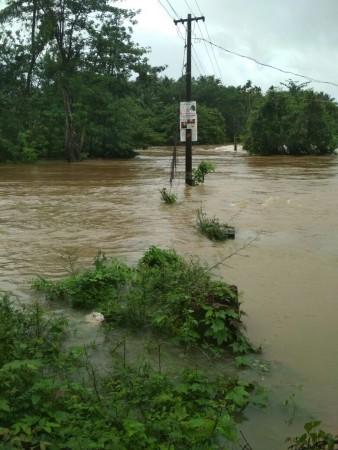 This is for the first time in history that a district like Palakkad, which has no coastal areas, is getting drastically affected due to heavy rains. Schools are all closed in the district, and students refrained themselves from attending Independence Day parade due to heavy rain.
The flood, which has hit the state now, is widely considered as the most devastating one ever in history, as it has already claimed more than 30 lives in the state. The IMD has predicted heavy rainfall for the next 48-72 hours, and this revelation adds up to the worries of people living in the flood-affected areas.
IB Times India exclusively reports some pictures and videos from flood-affected regions of Palakkad.