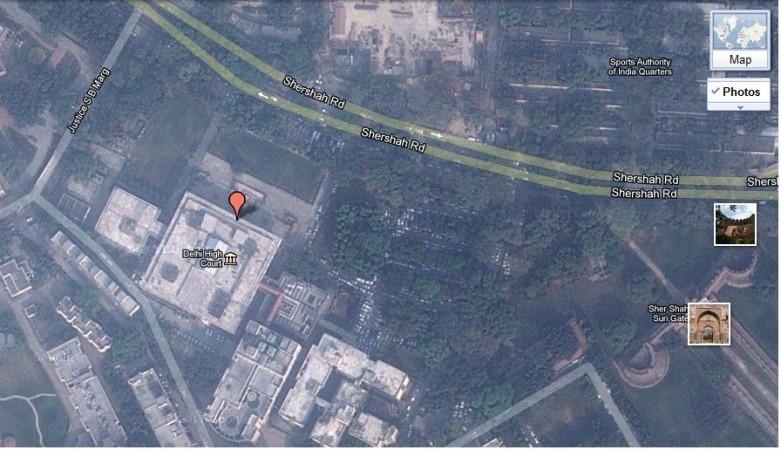 At least nine people were killed and 45 were injured in an explosion outside the Delhi High Court Wednesday, reports said.
The blast took place outside Gate No. 5, leading to the reception of the busy High Court, where 100 to 200 people were waiting in a queue to get entry passes. The bomb was reportedly kept in a suitcase near one of the entry pass counters.
According to eyewitnesses, around 45 persons were injured in the explosion, which occurred at around 10:17 am and some of them may be in a critical condition.
Delhi Special Commissioner Dharmendra Kumar confirmed that 45 people have been injured, said an early report in the Hindustan Times.
The powerful blast is the second one near the court premises since May 25.
The earlier blast claimed no casualties reported as the bomb, which was set off in the parking lot of the court was of low intensity.
Eyewitness Kirti Uppal told the CNN-IBN, "It sounded like a very powerful explosion. There is panic everywhere. We have taken a lot of injured to the hospital."
The police control room received a phone call from the court at about 10.15 am requesting help. The blast took place just before the court opened for hearings, reported NDTV.
Court business is usually heavy on Wednesday which is listed as a Public Interest Litigation day when the visitors come in large numbers.
Top Delhi police officials, including Special Commissioner Dharmendra Kumar and Joint Commissioner of Special Cell R.S. Krishnaiah, rushed to the scene. Joint Commissioner (Crime) Sandip Goyal and Special Commissioner P.N. Aggarwal also joined them.
Kumar said it was "too early to ascertain the exact nature of the blast".
The National Investigation Agency is likely to handle the investigation. Rajya Sabha has been adjourned till 2 p.m. to allow government to collect information and make a statement.
The Delhi Police have cordoned off the area. The injured have been taken to RML and Safdarjung hospitals. Fire tenders have been rushed to the spot. News channels showed ambulances taking away a number of people who appeared to be severely injured.
Forensic experts have reached the site and are examining evidence to find out the nature of the blast.
This is the worst terror attack in the capital since the triple blasts on Sept. 13, 2008 in which 25 people were killed. Those serial explosions rocked Karol Bagh, Connaught Place and Greater Kailash and also wounded more than 150 people.