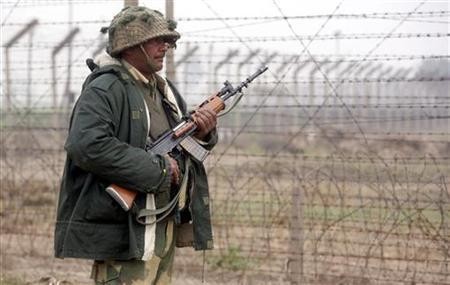 In the face of relentless attacks by Pakistani troops across the International Border for the past 10 days, in which two civilians were also killed, the Border Security Force has termed this as the "heaviest cross-border firing since 1971."
There have been 21 ceasefire violations by Pakistan in less then a fortnight and 23 in the month of August alone. Since 16 July, there have been 33 ceasefire violations, according to The Press Trust of India.
"It is unprecedented to target civilian areas to this extent. This is the heaviest cross-border firing I have seen since the 1971 war," said BSF Chief DK Pathak in an NDTV interview.
The 1971 war was a heated military confrontation between the two sides that led to the creation of Bangladesh, which was formerly East Pakistan.
This comparison by the Border Security Force, a paramilitary force that guards India's borders, could have significant ramifications on Indo-Pak's already weakening relations.
Two civilians, including an eight-year-old child, lost their lives when Pakistan troops attacked villages along the border last Saturday.
India has been responding with equal measures to the firings, and as per reports, eight people on the Pakistani side have been killed in firing in the last 10 days as India stepped up offensive.
The Border Security Force have three times more weapons than the Pakistan Rangers who have been firing across the border, a senior BSF officer told The Times of India.
"Ever since mid-August ceasefire violations, we have gone on complete offensive, firing both guns and area weapons. We are thrice in strength of Pakistan Rangers and thus have as many weapons. This has resulted in heavy casualties on the other side even though Pakistan Rangers are being supported by their Army. We will continue to retaliate fiercely until Pakistan stops firing," the officer was quoted saying.
The director generals of military operations (DGMO) of both sides discussed the issue on Tuesday and agreed to participate in flag meetings to diffuse the situation.