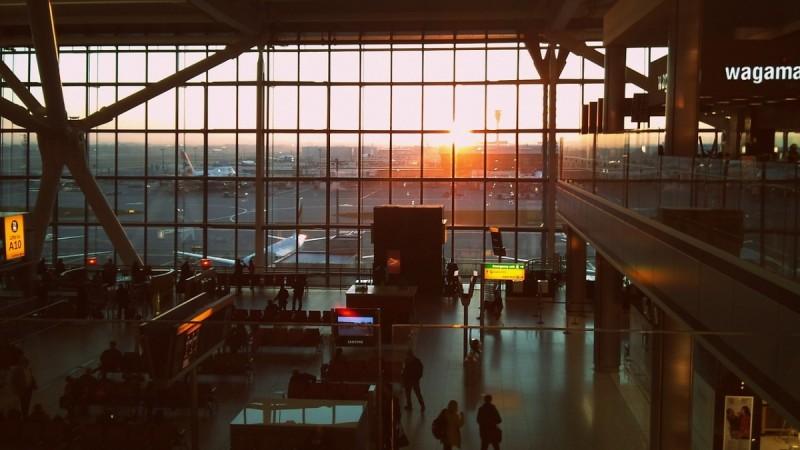 Britain's government gave the go-ahead Tuesday to build a new runway at London's Heathrow airport despite concerns about air pollution, noise and the destruction of hundreds of homes in the capital's densely populated western neighbourhoods.
Detractors described it as "catastrophic" for the environment, local community and the owners of 783 homes that are slated to be razed.
"The step that government is taking today is truly momentous," Transport Secretary Chris Grayling said. "After years of discussion and delay this government is taking decisive action to secure the UK's place in the global aviation market."
The government rejected other options to expand airport capacity, including the extension of an existing runway at Heathrow or building a second runway at Gatwick Airport, south of London.
The Hindu reported that Heathrow proposals have split Londoners and the city's suburban residents, pitting environmental campaigners and those in the leafier, more affluent areas likely to lie in the flight path such as Richmond, against more deprived communities, where there were fears that a choice of Gatwick could have led to a loss of business and jobs.
"We are very excited by the news," says Harsev Bains, chair of the Southall Community Alliance, told The Hindu.
"Since the disappearance of manufacturing from west London, the airport has become one of the major employers, and sustains businesses and retail," he said, pointing to plans for the Heathrow project to include thousands of apprenticeships to upskill young people in the local area, who had limited local options.
The economhic benefits and other concessions by the Heathrow lobby — including plans to ban night flights, bring in new regulations to limit noise pollution, and a GBP2.6 billion compensation package for impacted local communities — have swayed some politicians initially reluctant about the development.
Heathrow's efforts to engage, and listen meant that west London could say "yes to the jobs, apprenticeships and investment that this expansion," Southall MP Virendra Sharma told The Hindu.
Meanwhile Conservative MP Zac Goldsmith has resigned his seat in a protest against the government's backing for a new runway at Heathrow Airport.