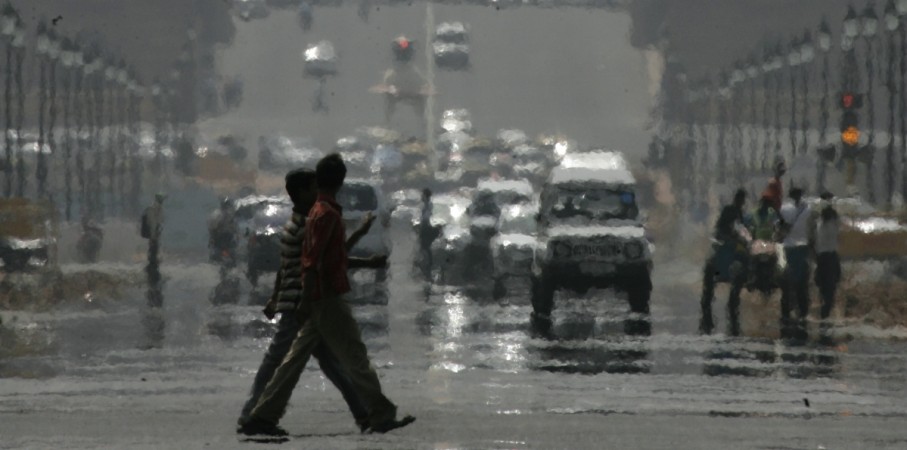 India is witnessing one of the hottest summers of recent times, and the heat wave has already claimed at least 432 lives in the southern states of Telangana and Andhra Pradesh.
These states will continue suffering under similar weather conditions, as the India Meteorological Department warned of more heat waves in the coming days.
The records, as of Sunday, suggested that at least 58 people had died due to the heat wave in Telangana, while 84 people had lost their lives in Andhra Pradesh.
According to a senior official at the AP Disaster Management Department, at least 246 people have succumbed to the heat since 18 May in Andhra Pradesh. Most number of deaths in Andhra was witnessed in the Prakasam district where 57 people have died so far, while 53 people died in Visakhapatnam, and 40 lives were claimed in Vizianagara.
In Telangana, 186 people have died since 15 April, a senior official of State Disaster Management Department told PTI. Maximum number of deaths were recorded in Nalgonda district (55), which is followed by Khammam district (43), and Mahabubnagar district (23).
The other cities where the blistering heat has taken a toll on people include Delhi, where the maximum temperature recorded was 43.5 degrees Celsius; and Allahabad experienced the highest temperature in the state at 47.7 degrees Celsius.
Similarly, Sunday was the hottest day for Jamshedpur in Jharkhand, which recorded a temperature of 44.8 degrees Celsius, while Odisha boiled at 45 degrees Celsius in nine places and above 40 degree Celsius in 19 towns, PTI reported.
India's desert state Rajasthan is also one of the worst-hit regions as Jaisalmer and Sriganganagar districts recorded the highest temperature in the state at 45.6 degrees Celsius. The temperature was over 40 degree Celsius in many other districts, including Jaipur, Kota, Bikaner, Jodhpur, Ajmer, and others.