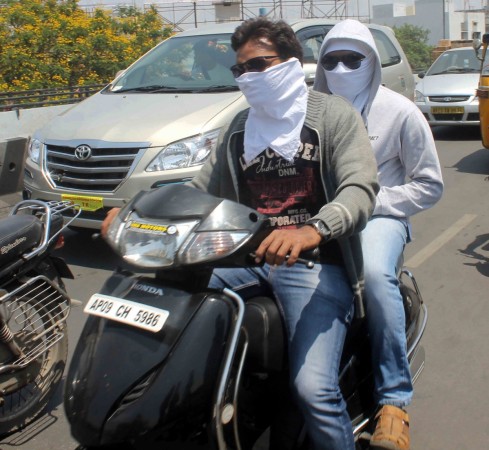 The blistering heat has killed at least 1,412 people across the nation, of which 1,360 are from Telangana and Andhra Pradesh alone.
With 168 deaths since Wednesday, the death toll in Andhra Pradesh rose from 551 to 1,020. On the other hand, 74 in Telangana succumbed to the heat wave, taking the death toll to 340.
At least 202 people have died in Prakasam district, while Guntur district and Visakhapatnam witnessed 130 and 112 deaths, respectively. Death toll in Vizianagaram stands at 78, while in Nellore 74 people have died so far, Daily News & Analysis reported.
In Telangana, Nalgonda witnessed the maximum number of deaths at 99, followed by 72 in Khammam , 45 in Karimnagar, and 37 in Mahabubnagar, a senior official of State Disaster Management Department said.
The temperature in both the states continue to remain above 40 degrees Celcius and according to the MeT Department, the heat wave in both the southern states will continue for two more days.
The eastern states of India will reportedly witness pleasant weather as thunderstorms and showers are likely to relieve them of the heat.
"Light rain and thundershowers are likely to bring some relief to the eastern state from the searing heat and humidity in the next few days," a Met official said, IANS reports.