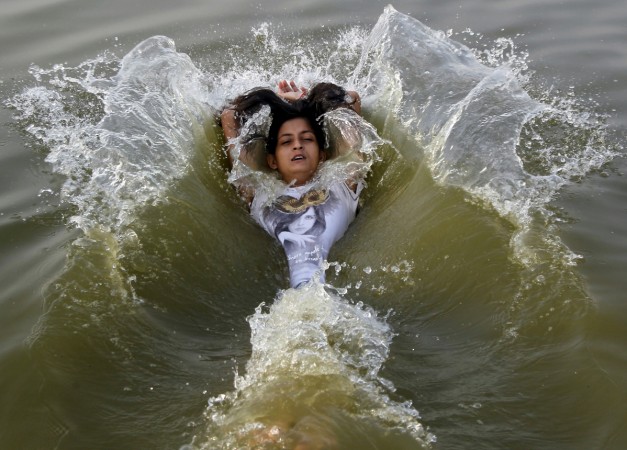 The heat wave, which claimed 130 lives by Thursday in India, is likely to continue till April 20, according to the India Meteorological Department (MET). The maximum temperature is also expected to rise by two to three degrees Celsius in central and northwest India and by one to two degrees Celsius over west India, Telangana and Andhra Pradesh's Rayalaseema in the next two to three days.
While southern states like Telangana and Andhra Pradesh faced the major brunt with 100 people dying in the states, Odisha, which recorded the maximum temperature of 45 degrees Celsius, also lost 30 people on Thursday to the adverse weather conditions. Temperature in another southern state Tamil Nadu, including its capital Chennai, is also likely to reach 40 to 41 degrees Celsius. The heat wave in Tamil Nadu was primarily on account of weak sea breeze, lack of showers and cloud cover.
"We are carrying out enquiries to see if these were indeed heat-wave related," PK Mohapatra, special relief commissioner, Odisha, was quoted as saying by Live Mint.
The MET has also predicted similar weather conditions for parts of north, east and west India. Punjab, Haryana, Delhi, Maharashtra, Rajasthan, parts of West Bengal and other regions will experience higher temperatures for the next two days. However, the weather prediction agency has estimated that there might be respite for certain pockets of Punjab, Haryana, Chandigarh, Delhi, West Uttar Pradesh and Rajasthan on Sunday.
The maximum temperature has been pegged above 40 degrees Celsius in the worst affected states like Odisha, Telangana, Andhra Pradesh. Meanwhile, western and eastern India too have witnessed scorching heat conditions with temperatures soaring above 40 in West Bengal and Maharashtra.
In 2015, 2,035 people died in the heat wave, according to the Live Mint.