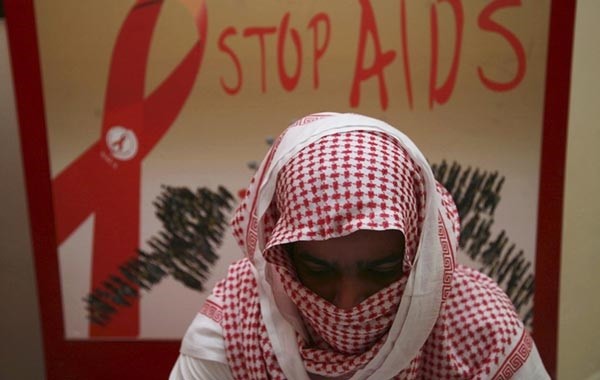 In news that has brought in much criticism and shock, five healthy Saudi women are reportedly willing to marry men with AIDS.
The announcement came from a support group that provides assistance to people with HIV to find a partner and tie the knot. The local Saudi newspapers are calling the decision by the women, "adventurous."
The Saudi Society for Combating AIDS based in Jeddah till now has assisted 140 men and women with the fatal disease to marry and there are another 50 on the waiting list, the Saudi Gazette reported.
Executive director of the society, Mousa Hayazea, expressed his astonishment over the decision of the women and noted that they are now waiting for the permission of their parents.
Hayazea said 95 percent of the marriages were successful and the couples were leading a stable life.
In a restrictive country such as Saudi Arabia, women often have very limited choices. Hayazea reveals that many men despite having AIDS object to marrying other infected patients on grounds of age, nationality or sometimes for the fact that they are divorcees.
The news of Saudi women agreeing to marry AIDS patients kicked up quite a row online.
While many objected to the decision through Facebook posts, a few also supported the women.
"It's suicide to marry AIDS patients .In this way they will spread AIDS," wrote a Facebook user Irshad Husain, while another noted that if the women love these men then they should be allowed to marry them irrespective of whether they have the disease or not.
"Maybe they love these men and the fact they are HIV positive does not make them less worthy of love. They just have to take some precautions and will not contract the illness," Silvia Micheletti noted.
However, Tunde Brazlik on Facebook said, "Those ladies need to be told about Aids every details and consequences."