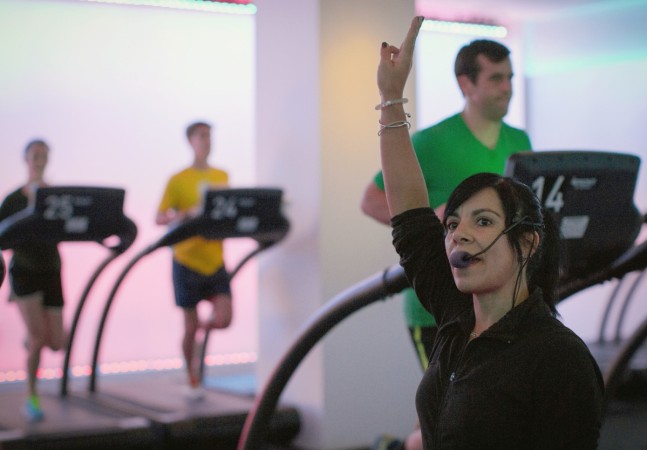 Renowned fitness app HealthifyMe, which is setting a record pace of growth in the space, has received a generous financial backing from investors. Caeruz Ventures Pvt Ltd., the firm behind HealthifyMe, raised $6 million (Rs. 40 crore) in Series A round of funding, which was led by IDG Ventures India, Inventus Capital and Blume Ventures, the company said in a statement on Tuesday.
HealthifyMe has recorded strong growth within a year, going up from just 30,000 users to 5 lakh individuals in a year on Android and iOS platforms combined. The funds from the latest investment round will be used to develop its digital coaching platform as well as accelerate growth in India.
"Our vision is to make healthy living easy, fun and affordable for all," Tushar Vashisht, CEO of HealthifyMe, said in a statement. "With these funds we plan to impact 5 million users and tie up with over 500 corporate and healthcare partners. While we are already the leading app for health/fitness in India, our aim is to be the best in the world and we will continue to invest heavily in our technology and product."
Last year, HealthifyMe completed two rounds of funding from a series of angel investors, including Gopal Srinivasan (TVS Capital), Sashi Reddi (AppLabs), Amit Gupta (InMobi), Pallav Nadhani (FusionCharts) and Dr Roopa Nath, and the handset maker Micromax.
Healthify isn't the only fitness app that helps users track their diet and weight, and set fitness goals, but it certainly sets itself apart with its unique features and offerings. The free-to-download HealthifyMe app allows users to track calories, set fitness goals and measure progress. With a large database of Indian foods and syncing capabilities with industry's leading fitness trackers, such as Fitbit, YuFit, Mi Band and others, HealthifyMe helps users track their daily food intake and measure calories accurately.
HealthifyMe has also partnered with several medical institutions across India to help users in the treatment of several lifestyle diseases such as obesity, cardiovascular problems and more. Users can also connect with nutritionists, physical trainers and yoga instructors to get online assistance on diet and workout tactics.
"Led by Tushar's exceptional leadership and entrepreneurial zeal, HealthifyMe has demonstrated consistent strong growth over a period of time," Karan Mohla, the Executive Director at IDG Ventures India, said in a statement. "Despite the overhang of a tough market, the company has focused very sharply on unit economics and on creating an asset-light model of delivery. The large market they are addressing is ripe for disruption and we are very excited to partner with them."