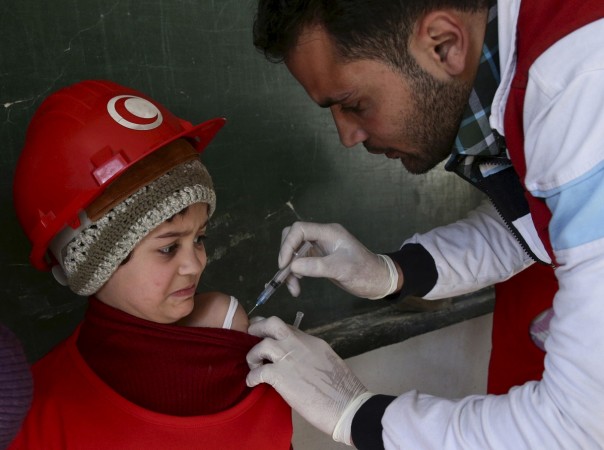 The World Health Organization (WHO) said Wednesday that health care workers in developing countries are facing job cuts.
According to a statement, despite emerging evidence that investing in health workers contributes to economic growth, health workforce investments have been cut in some countries, and restrictions have been placed on hiring even in the face of substantial unmet health and social needs.
The agency said the need for well-trained health workers is only going to increase.
The ageing population and the changing disease trends will lead to an unprecedented demand for around 40 million new health workers by 2030, mostly in developing countries. The WHO estimates a shortfall of 18 million health workers primarily in lower- and middle-income countries, required to achieve the Sustainable Development Goals by 2030.
The developed countries, according to the WHO, have created jobs in the health sector at a faster rate over the last 10 years, particularly for women.
Nearly half of the new private sector jobs created in the U.S between 2001 and 2012 were in the health sector. In the European Union, the health and social sectors employ 20 million people, or about 10 percent of total employment, and women represent about 80 percent of the European Union's health workforce.
"We've seen in high-income and emerging economies the health labour market as a driver of economic growth and social prosperity. The same lessons need to be applied from both the public and private sectors in the developing countries," Jim Campbell, director of WHO's Health Workforce department, said.
The WHO further said the inequality in the health care workforce between the developed and developing countries will be compounded by the migration of health workers from lower-income countries to higher-income countries in search of better wages and working conditions.
Over one million foreign traded doctors and nurses were working in the developed countries in 2013-2014, accounting for 17 percent of doctors and six percent of nurses in average.
The agency said the health workers have faced the brunt of terrorist attacks, conflicts and disease outbreaks over past few years.
"Health workers were the first responders in last November's terrorist attacks in Paris, they risked and lost their own lives in the fight against Ebola, and they are increasingly targeted in conflicts: more than half of Syria's health workers have fled or been killed," the WHO statement said.
The United Nations has stepped in to stimulate health sector employment by constituting a commission that would hold its meeting in March 2016. The meeting will be chaired by the President of France François Hollande and South Africa's President Jacob Zuma.