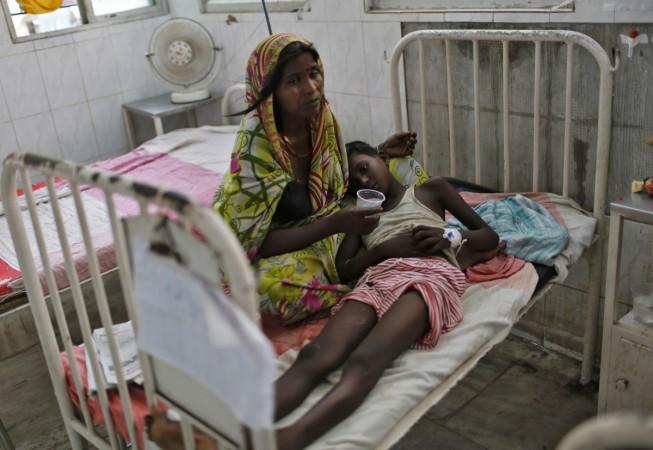 Looking to play down reports of children falling sick after being administered the Albendazole tablets as part of the nationwide deworming initiative, the Health Ministry issued a statement on Thursday, Feb. 11, 2016, assuring that "Albendazole 400 mg is a safe and effective drug for the treatment of parasitic worms."
It stated that there is "no need to worry or panic" as the drug is approved by the World Health Organisation (WHO) and has "mild side effects" on 1-2 percent of the children for a short time.
"A total of 236 children among a target of 27 crore children have reported some mild adverse events from the states of Bihar, Chhattisgarh, Haryana, Maharashtra and Rajasthan. The children were hospitalised, kept under observation and discharged without any major or serious complications. This is as per our standard protocol," stated Union Minister for Health & Family Welfare JP Nadda.
Nadda was quoted by PTI saying: "The medicine sometimes causes mild side effects, particularly if it taken on empty stomach or the worm load is high among children. Symptoms like vomiting or nausea may occur in 1 or 2 percent cases. Care needs to be taken that the children are administered this drug in the presence of teachers or guardians."
Under the nationwide deworming programme, the target population included 8 crore and 19 crore children in the age group of 1-5 and 6-19 years, respectively, across 561 districts of the country. Over 9 lakh education and health workers administered Albendazole tablets to crores of children in schools and anganwadis across India on Wednesday.