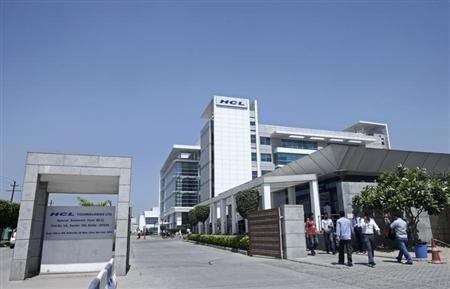 HCL Infosystems has developed India's first indigenous Defence Communication Network (DCN) that was dedicated by Defence Minister Manohar Parrikar to the nation on Thursday, said a government release. The tri-communication network, which centralises communication network across the Army, Navy and Airforce, makes voice data and video data accessible to the three services over a secured network.
The DCN, designed, developed and deployed by HCL, is the largest single satellite network spread in the Indian defence force, said the company. It has teamed up with the Indian defence sector for a third time, after 3G cellular services and a digital information grid development projects.
"We have made significant investments in creating defence communication technology practice, involving design of critical technology systems for military communication," Premkumar Seshadri, the Executive Vice-chairman and Managing Director of HCL Infosystems Ltd., said to the media. "HCL Infosystems is privileged to have the opportunity to successfully partner in yet another mission critical programme of national importance — the Defence Communication Network."
HCL Infosystems had earlier developed the Air Force Network (AFNet) in 2010 and the Air Force Cellular Network (AFCN) in 2013. AfNet incorporates a VoIP to ensure high quality voice and video conferencing services even from unmanned aerial vehicle and an Intrusion Prevention System to protect the system from data manipulation.
The company had also bagged the Rs. 2,200 crore contract four years back to manage the IT infrastructure, security and back-end support of Nandan Nilekani's UIDAI project, that aimed to provide identification for each resident across the country.