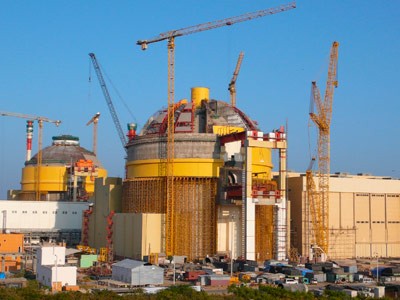 Chennai High court on Friday granted permission to start the Kudankulam Nuclear Power Project by dismissing all the eight public interest litigations filed by eight petitioners against the commissioning of the plant.
However, the court has asked the state and central governments to oversee every development in the plant continuously and also to provide security to the people around the plant.
The court has permitted the commissioning of Nuclear Power Plant's 1st and 2nd units. In a 283-page judgement, a division bench comprising justices P Jyothimani and M Duraiswamy said, "By taking note of all the relevant facts we are of the considered view that the plant does not suffer from any infirmity for want of any clearance from any authorities. There is absolutely no impediment to proceed with the Kudankulam Nuclear Power Plant's unit 1 and 2."
The court also made the observation that the 17 safety recommendations of Atomic Energy Regulatory Board should be implemented without fail. However, People's Movement Against Nuclear Energy said their fight against the commissioning of the plant will not desist here.
"Our struggle against the plant will continue, whatever is the judgment of the High Court," Uday Kumar, the convenor of the movement told Hindustan Times.
"It is one-sided and against the people, who are struggling for the past one year in a democratic way. Injustice has been done and we will appeal in the Supreme Court," he added.