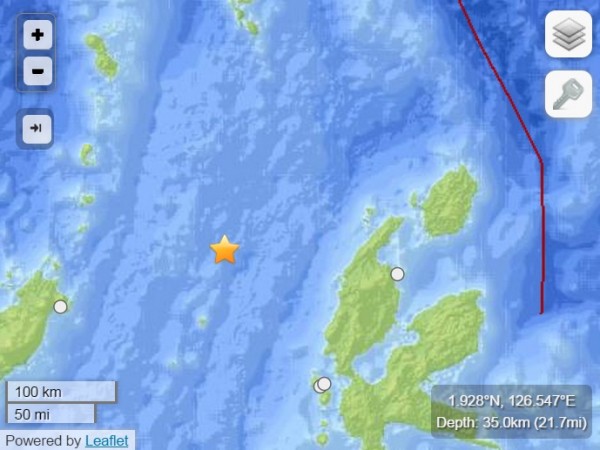 The Pacific Tsunami Warning Center has lifted the warning of 'hazardous tsunami waves' it issued in the wake of a 7.2 magnitude earthquake that struck off Papua New Guinea on Thursday.
The US Geological Survey had earlier stated that no tsunami was expected after the earthquake struck 150km (90 miles) southwest of the town of Arawa.
However, residents in coastal areas in the Solomon Islands had been warned of tsunami waves reaching up to 1 metre above the tide level within 300 kilometers of the epicenter on the coast of Papua New Guinea.
The Pacific Tsunami Warning Center downgraded the warning after about an hour, stating that the tsunami threat had passed.
This is the fourth powerful earthquake to have hit the south Pacific nation in a week.
Thursday's quake was lower on the Richter scale than the previous one on Tuesday, which measured 7.4 in magnitude.