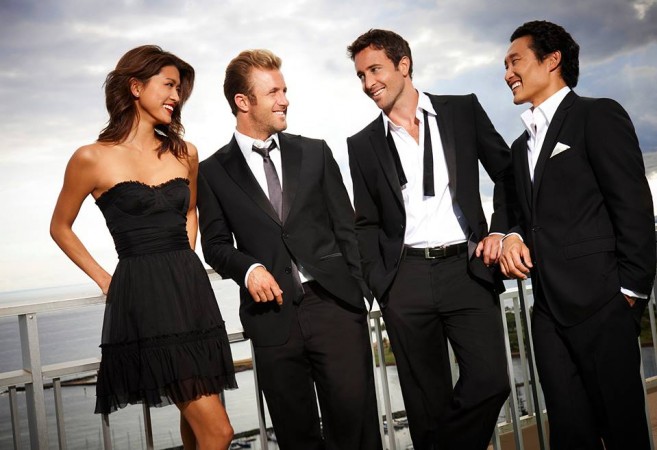 The upcoming season of "Hawaii Five-0" will see a new McGarrett and it looks like cupid will once again strike the officer, as Catherine is expected to come back sometime next year.
"She's still a part of our show. ... The idea is to push that story line until next year," executive producer Peter M. Lenkov told TVGuide, when questioned about the possibility of the character putting in an appearance in Season 7.
It remains to be seen if romance is back in McGarrett's life and if he will forgive Catherine for lying to him about the clandestine operation in Kiev. In one of the previous episodes, McGarrett says that although he is angry that Catherine lied to him, he understands why she did it. "Under similar circumstances, I'd have done the same thing," he tells Danny, adding that it's difficult for him not to worry about her.
In an earlier interview with Entertainment Weekly, Lenkov said that his initial plan was to bring Catherine in the Season 6 finale and she was even there in the first draft of the script he wrote.
"I brought her back in the finale last season [Season 5], and I didn't want to replay that moment of him laying on his deathbed and her coming in, because it would feel very similar to last year, even though it was not a life-and-death situation, it was Kono's (Grace Park) wedding. It just would have felt like similar territory. I want to bring her back in a different way than what we did last year," said Lenkov.
He also added that McGarrett will be a changed person when Catherine meets him next, as his near-death experience would have changed his outlook on life. "When somebody has a near-death experience, they start to reflect on their life, and I think that he's going to do that. He's going to look back and say, 'What's my legacy here? I almost died, and what do I have? I've lost my father, I've lost my mother, I've lost the woman that I've loved.' He just starts to reflect on everything, the choices that he's made and looks for a reason to continue doing what he's doing."
"Hawaii Five-0" will return to CBS this fall.