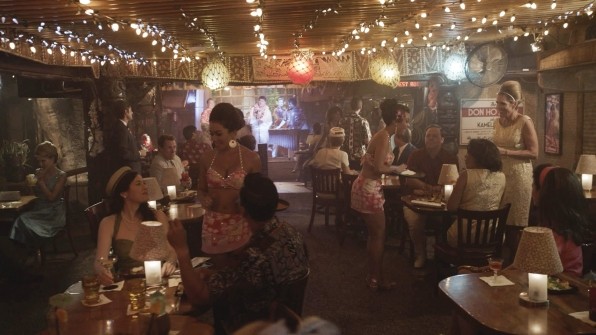 This Friday's episode of Hawaii Five-0 will see McGarrett and team dealing with one of the most fascinating mysteries of all time – John F Kennedy's murder.
The episode is titled Elua la ma Nowemapa (Two Days in November) and it will bring the team in contact with a conspiracy theorist who believes that JFK's assassination was planned by his cabinet. Will McGarrett uncover the truth?
Meanwhile, there is a lot of speculation on whether the show will continue post McGarrett portrayer Alex O'Loughlin's departure. While many feel the show would wind up, showrunner Peter M Lenkov recently set the record straight saying the show would go on as long as ratings are high.
"As long as people are watching the show, we would keep going," Lenkov told TVGuide.com. "If Alex elects not to come back, that's obviously going to be his choice. But we're moving forward as if the show's going to keep going," he added.
O'Loughlin, 40, recently told TVLine that he intends to leave the show after a potential Season 8. Hawaii Five-0 is a police procedural drama that requires O'Loughlin to take part in intense action scene, which might prove difficult as years go by.
"I'm just trying to make it through the end of [Season] 7!" said O'Loughlin. "[Five-0] is really, really wonderful, but it is an action show, I'm the main guy, and I defy anybody to do what I've done for as long I've done it and hold out the way I have. Dude, I was a fit, strong, healthy guy when I started the show, and I still am, but you sustain what you sustain. It's part of the gig," he added.
Hawaii Five-0 airs Fridays on CBS.