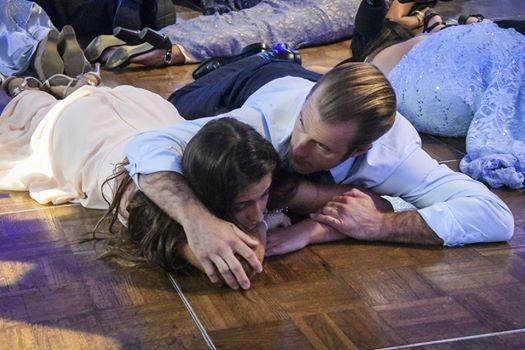 This Friday's episode of Hawaii Five-0 will see Danny's protective and possessive side coming to the forefront when he realises that his daughter Grace is dating Grover's son Will. The two have been dating secretly so as to prevent an awkward situation between their fathers, who are colleagues, and it looks like Danny isn't too happy with Grace's choice of a date.
A sneak peek for this Friday's episode titled Hana Komo Pae, meaning Right of Passage, shows Danny calling up Grover, who is at a card game at Steve McGarrett's place, to reveal the fact that their children are involved with each other and that they are getting a bit too close for his comfort. Another scene shows Danny confronting Will in the washroom, but he has to cut it short when terrorists seize the venue.
The official synopsis for the episode reads: "Danny chaperones Grace's winter formal but terrorists seize the venue and hold everyone hostage in order to kidnap a diplomat's son. Also, Danny and Grover are shocked to learn that Will is Grace's secret boyfriend."
The synopsis for Season 7 episode 9 has also been released and it has already garnered a lot of attention as it deals with JFK's assassination.
Check out the synopsis below:
Elua la ma Nowemapa (Two Days in November) - A conspiracy theorist with compelling evidence that JFK's cabinet ordered his assassination is murdered. Five-0 investigates and delves into one of history's most fascinating unsolved mysteries.
Hawaii Five-0 airs Fridays on CBS. New episodes can be watched via CBS All Access.