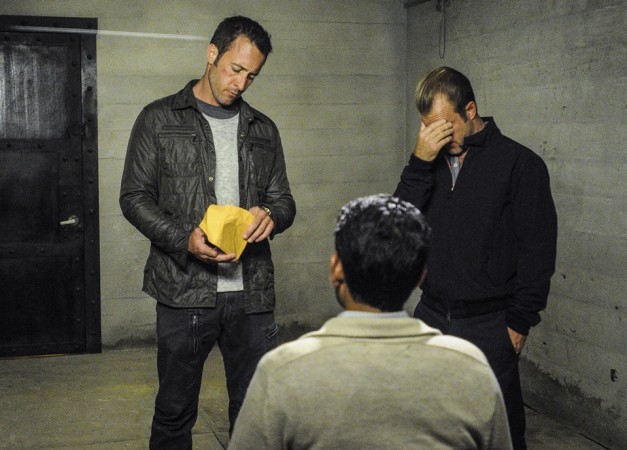 Season 7 episode 2 of police procedural drama Hawaii Five-0 will see Steve McGarrett and Danny partnering with a criminal profiler named Alicia to nab the serial killer vigilante. Alicia will be played by CSI: NY and NCIS: Los Angeles alum Claire Forlani.
The second episode is titled No ke ali'i wahine a me ka 'aina meaning For Queen and Country and speculations are rife that Alicia could become a new love interest for McGarrett, who has so far been unsuccessful in love.
But according to showrunner Peter M. Lenkov, McGarrett's relationship with Alicia is entirely professional at this point.
"In the fourth episode, they are in a lot of situations where they're very intimate, where the two of them are fighting for their lives," he told Entertainment Weekly. "Out of that always comes a connection with somebody, so I'm hoping there could be something. I don't know about a love interest, but I'm hoping those two bond over their experience and it's somebody that he could go to."
As the season progresses, viewers will also see Catherine returning, but it seems unlikely that she will rekindle her romance with McGarrett.
The synopsis for the episode reads: "Five-0 must work with rogue MI-6 agent Harry Langford (Vance) to find a terrorist planning to cause nuclear reactors across Europe to meltdown. Also, McGarrett and Danny ask retired FBI profiler Alicia Brown (guest star Claire Forlani) to help them find their serial killer vigilante."
Hawaii Five-0 airs Fridays on CBS. New episodes can be watched via CBS All Access.