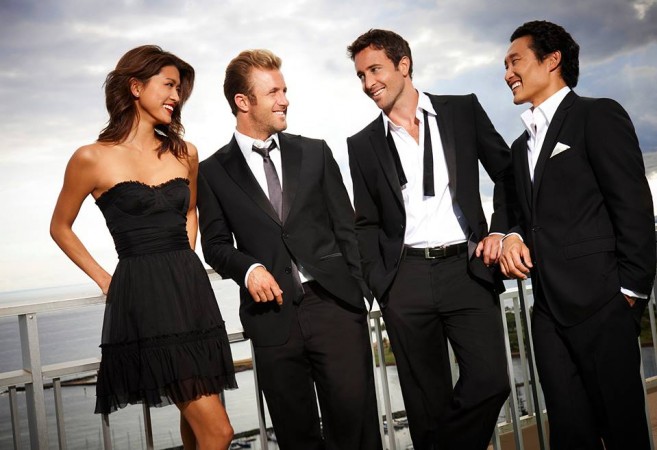 CBS' "Hawaii Five-0" will return with a brand new season this fall, and rumours are rife that Julie Benz, who plays Abby, will not be a part of Season 6, as she has a new television show, "Training Day."
But it looks like there's no base to these rumours, as "Hawaii Five-0" showrunner Peter Lenkov revealed to TVLine that Season 7 will continue to focus on the Abby-Chin relationship. "We're absolutely hoping to continue that next season," he said. TVLine further added that Benz is currently making the Monte-Carlo Television Festival rounds as an "Hawaii Five-0" emissary, and it's safe to assume that she will be a part of the drama.
As for what's in store for the couple in Season 7, Lenkov said in an earlier interview with Entertainment Weekly that Abby and Chin will be living together in the next season. Also, Chin will be considering adopting Sara, his niece. Chin is also considering popping the question to Abby.
"We start the season, [and he's] living with her. It's going in that direction for sure. I want these people to be happy, because they've become my family, too. And the same way with Kono and Adam (Ian Anthony Dale) getting out of prison. I do want these people to be happy," Lenkov said.
Elsewhere in the season, viewers will see Kono considering leaving the team. According to Lenkov, next season is all about every character reflecting on their past choices and weighing in on their legacy.
"Kono's gone through some amazing trauma and her husband was taken away from her. A lot of it stems from her job. She would have probably never had met Adam if it wasn't for her job. She's in that place of reflecting the choices she's made as well, the same way that Chin is looking at, 'Do I adopt this girl? Do I change her life, which ultimately is going to change mine?'" Lenkov said.
"Hawaii Five-0" is slated to return to CBS in the fall.