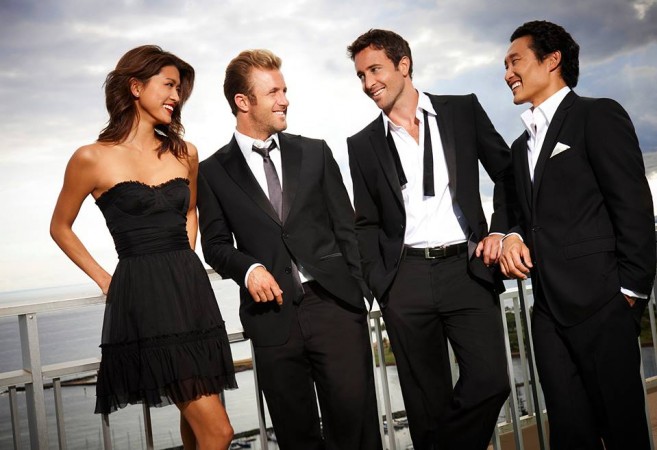 Season 6 of "Hawaii Five-0" saw Gabriel dying and Chin becoming his niece Sara's guardian. When the season ended, it looked like Chin was looking to legally adopt Sara. But that plan will not go smoothly, as Season 7 will introduce more people from Gabriel's family who might not want Chin to be Sara's dad.
Previewing what's in store for Chin in the upcoming season "Hawaii Five-0" executive producer Peter M Lenkov told Entertainment Weekly that Chin understands the need for Sara to have a full family around her.
"She's got family in Mexico also," Lenkov told Entertainment Weekly. "It's going to look like she's going to end up going back there, and I think Chin is going to understand that it's probably better for her to go with a mother and a father and kids, and it's probably a better environment for her. But there's going to be a little hiccup in that. We're going to see a nice little arc between Gabriel's family and Chin for the sort of soul of this little girl."
Lenkov had earlier hinted at things looking up for Chin on the romantic front. When the show returns on Sept. 23, Abby and Chin will be living together.
In other "Hawaii Five-0" news, it was recently revealed that Pakistani-American actor Faran Tahir will be a part of the show. He will commence filming this weekend. Tahir has just wrapped up filming Season 5 of "Prison Break" and he is excited to head over to Hawaii. "The last 3 months have been fun location wise for me as an actor as I have been shooting for upcoming Prison Break in Vancouver and then Morocco and now will be heading out to beautiful Hawaii for the show Hawaii Five-0," the actor was quoted as saying by The National.
Details about his role have not been revealed yet. But according to reports, Tahir will be a guest star on the show.