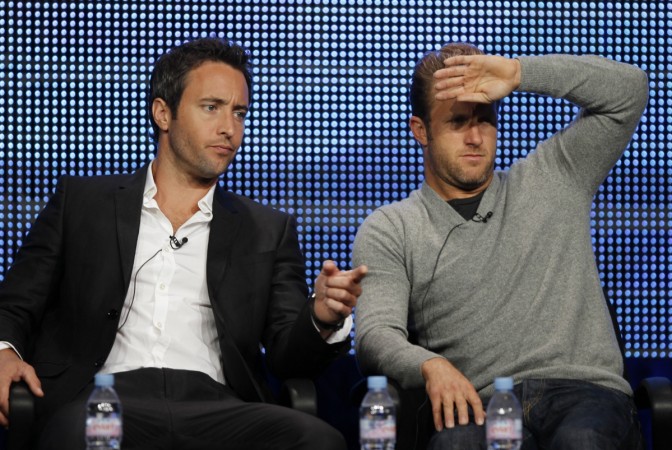 Season 6 of CBS' "Hawaii Five-0" will wind up with a two-hour special that will focus on Gabriel as well as Danny and Steve's relationship.
The first hour is titled "Pa'a Ka 'ipuka I Ka 'Upena Nananana" meaning "The Entrance is Stopped with a Spider's Web," and it will see the team trying their best to protect Gabriel when his old enemies come out to take him down.
The previous episode introduced Sara, Gabriel's daughter and Chin's niece, and it looks like she's here to stay, as speculation is rife that Gabriel won't make it alive to the next season. If this turns out to be true then Chin will be forced to take responsibility for Sara. Spoilers also indicate that the finale will feature something big associated with Gabriel's storyline that will affect Chin in a big way next season.
The second hour, "O Ke Ali'i Wale No Ka'u Makemake" meaning "My Desire is Only for the Chief," will see Steve and Danny going undercover to bust Hawaii's meth operation. But Steve gets wounded in the operation and it's up to Danny to save his best friend and partner.
"This is really a McGarrett/Danny story, and probably the [highest] stakes that we've done between these two guys ever," showrunner Peter Lenkov told TVGuide. "It puts both of them in a very life-and-death situation that will actually, at the end of it, connect them more than ever. One of them is going to save the other's life in a huge way."
The ending could be interpreted as a cliffhanger, and the events of the finale will have "ripple effects into next season," the showrunner said.
"Hawaii Five-0" airs Fridays on CBS. The synopses for the final two episodes (via TVGuide) read:
Season 6 episode 24: Five-0 gets trapped inside a dilapidated building in Oahu's Chinatown, where they try to protect a wounded Gabriel and plan their escape. But gunmen looking to kill Gabriel storm the building.

Season 6 episode 25: Season 6 ends with McGarrett and Danny working undercover as drug pilots to stop a meth epidemic on the island. When McGarrett is seriously wounded, Danny is forced to break their cover and land the plane in order to save his partner's life.