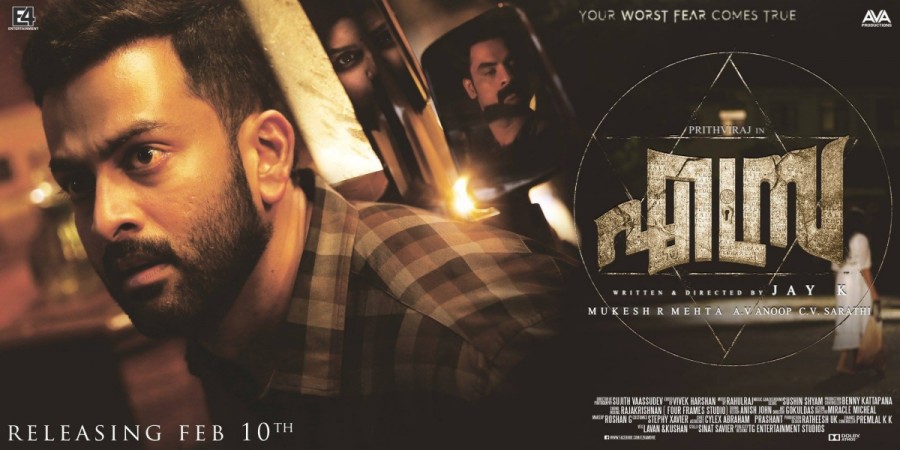 Every movie is made by sincere hard work put in by several talented people who work together over a long time and make sacrifices. But, the reckless action by some does enough to ruin all that hard work, leaving the creative minds dejected. For esample, many a time, it is being seen that some people reveal the plot of a film, especially the ones with unexpected twists and climax, to others who are yet to watch it.
Check Ezra 3 days box office collection
When it comes to Mollywood, there are fans' associations for each actor and instances of them getting involved in fights in the name of the stars are common. For example, soon after the release of a movie of Mohanlal, a group of members from others fans' associations often post negative comments about it or reveal its climax. Prithviraj Sukumaran's latest horror thriller Ezra also had a similar experience after its release.
Ezra, directed by Jay K, is said to have unpredictable twists and climax, and few netizens have already shared the suspense elements of the horror thriller on Facebook apart from sending them on Whatsapp ruining the suspense and interest of who are yet to watch the film in theatres. The movie was released only in Kerala on February 10 and is scheduled to hit the screens outside the state from Februay 16 onwards only.
A few days ago, after noticing forward messages in the social media, Prithviraj had requested the audience not to reveal the plot and suspense of Ezra so that others could also enjoy the thrill.
A big thank you and a humble request! There are numerous forwards floating around FB, WhatsApp and other platforms revealing the plot and the suspense of #EZRA . I fail to understand the motivation behind this want to spoil the experience for people yet to watch the movie. As an actor proud to have taken a step to try something truly different in Malayalam, I would be greatly obliged if this is stopped and discouraged.
Tovino Thomas, who plays a key role in the horror thriller, wondered what to say about those who watch movies on the first day and then reveal its suspense elements. Calling them as "brilliant", the Guppy actor posted on his Facebook page in Malayalam: "What should we call the brilliant people who watch movies with a lot of suspense and twists on the opening day and then reveal all of them on Facebook and social media? What name should be given for people who come to theatre and do not allow others to watch it by hurling comments and abuses. Please do tell."
Actress Sarayu Mohan also come forward requesting the cine-goers not to kill a movie by revealing its plot to others. "Received msg revealing Ezra's climax...It's a fun,forwarded msg...but it's not that silly friends...u are becoming a murderer..u are killing a movie...v have lot of other msgz to giggle at...spare this...plz...[sic]," she posted on her social media page.
Recently, CV Sarathi, co-producer of Ezra, had also pleaded the audience about the same, citing the dream, investment and hard work that are associated with a film. He posted on his social media account:
A movie is the hard work of so many people and years of labour by a director...a viewer has all rights to criticise or say good or bad things about it.. But even if you guys don't appreciate a director 's dream, a producer' s investment or a hero's hard work or lot of people's vigorous labour for days on end, please, i repeat please don't insult it by revealing a movie 's climax twist or suspense and thereby spoil the viewing experience of so many others yet to watch it.. This is a humble request.