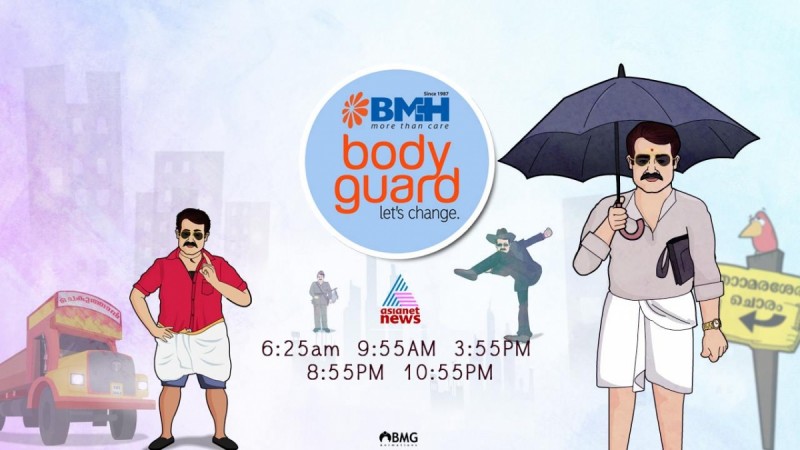 Sagar Alias Jacky, Aadu Thoma and Dr Sunny are some of the iconic characters played by superstar Mohanlal. Now, these characters have come again in the form of animated characters asking each of us to obey traffic rules as well as to keep our city clean.
Also read: Mohanlal's open letter to Pinarayi Vijayan
"This is an innovative animation programme, which is made to give necessary information on our day-to-day lives. The characters which I have played in the past will teach you some new things through these videos. Now, things will change, must change," Mohanlal is heard saying in the introductory video uploaded on the Facebook page of BMH Bodyguard.
While Sagar Alias Jacky advices to wear helmet when riding two-wheelers, contractor Pavithran Nair asks us to keep our surroundings neat and tidy. The popular role of Dr Sunny, played by the superstar in superhit movie Manichithrathazu, is seen asking us not to use mobile phones while driving. Similarly, Aadu Thoma requests people to use dim lights while driving at night so that it doesn't disturb the drivers coming from the opposite direction. Mohanlal has given the voice-over for all these videos.
Apart from giving positive messages to the public, these videos are catchy as well as innovative and are aimed to get the attention of the ardent fans of Mohanlal. The videos, titled BMH Body Guard - let's change, is made in association with Baby Memorial Hospital in Kozhikode.
Check out the videos here:
-
-
-
-
-