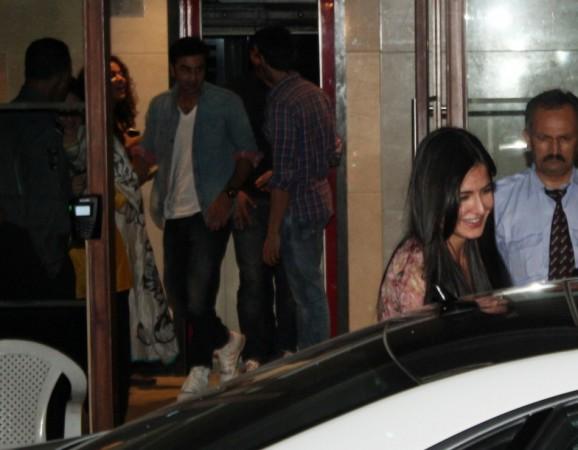 Bollywood couple Ranbir Kapoor and Katrina Kaif seems to have ended their blooming romance.
Amid reports of trouble in paradise, entertainment website Emirates247 claims Ranbir and Katrina have indeed called it quits.
The stars arriving separately at Aamir Khan's party last week, followed by the duo avoiding each other at "Jagga Jasoos" filming, fuelled rumours of a break-up. The two were also spotted arriving separately after their New York holiday earlier last month.
It is understood that the main hiccup to the duo's relationship is Katrina's reluctance to commit.
The "Dhoom 3" actress has never really spoken about her relationship with Ranbir. The 30-year-old has often been quoted denying their dating status and had even went on record, saying she has no plans to marry for the next 10 or 20 years.
Reports of Katrina denying Ranbir's marriage proposal also surfaced at a point, though the actress had insisted that no one has proposed to her.
Despite all this, Ranbir was caught blushing when Kareena Kapoor teased him during an episode of this season's "Koffee with Karan", referring to Katrina as 'sister-in-law'. And though the actor has never been vocal about Katrina, he affirmed he is open to being committed to the right person.
Meanwhile, Katrina's vehement denial of the relationship is understood to be due to her efforts to concentrate on her career. After all, the actress could deliver only a single release last year, compared to the successful streak of her contemporaries.
Despite strong rumours of the split, Ranbir and Katrina were spotted attending filmmaker Kiran Rao's small get-together on Thursday night, though the actors again arrived separately. Katrina arrived first and Ranbir showed up later with director Karan Johar. Ayan Mukherjee and Aarti Shetty were also attendees of the dinner party, reported Jagran Post.
So whether Katrina's career-oriented stance has cost the actress her romance with Ranbir, we will only know in the days to come.