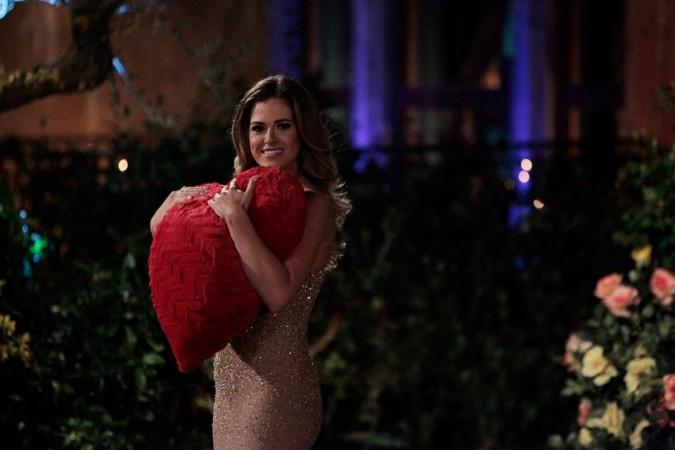 "The Bachelorette" 2016 finale will air next Monday, but even before viewers see JoJo Fletcher accepting a proposal from one of her two finalists, it is being reported that she has called it quits with her final pick.
According to spoiler guru Reality Steve, JoJo picks Jordan, making him the winner of Season 12 of the dating reality show. But it seems like all the rumours surrounding the former football player has caused a strain in his relationship with JoJo.
Answering questions from fans on Twitter, Steve said that he has also heard talk of JoJo and Jordan having broken up and it looks like it was JoJo who pulled the plug on the relationship.
— RealitySteve (@RealitySteve) July 28, 2016
Everything I've reported about the guy all season https://t.co/ib2wTidrJ0 — RealitySteve (@RealitySteve) July 28, 2016
Controversy has been Jordan's best friend ever since he was announced as a contestant on Season 12 of "The Bachelorette." He has been accused of being unfaithful in his relationships, and for coming on the show for all the wrong reasons.
Apparently, Rodgers is a "total dog and a player" and he came on the show to advance his career. Also, Rodgers was involved with yet another girl before he took part in "The Bachelorette." "Like, he was with her at her place the night before he left for filming. Not someone he was casually seeing, or occasionally dating. Someone who he had believing he wanted to be with her," Steve noted on his blog.
Chad Johnson has also accused Jordan of being on the show just for fame. "If you want me to be honest, he's trying to get a media gig. He's already at a sportscasting job, we all know that. According to his ex-girlfriend, all he wanted out of his life was to be famous," Chad said during the Men Tell All special that was aired on Tuesday.
"The Bachelorette" Season 12 finale will air on Aug. 1 that will feature the After The Final Rose special, which will reveal if Jordan and JoJo have indeed split up.