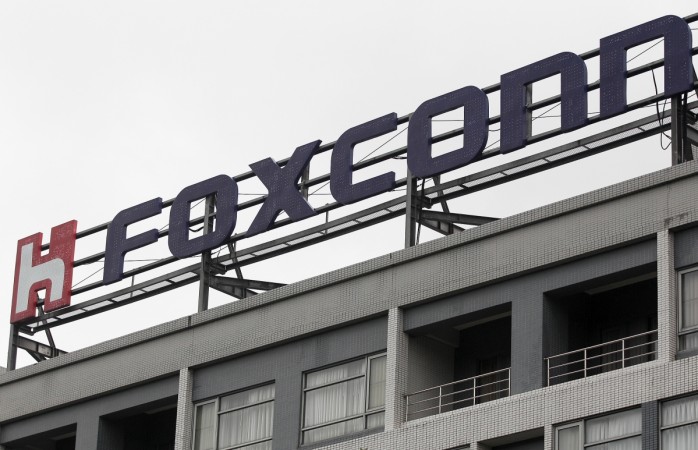 The death of Xu Lizhi is not the first suicide case at the Foxconn Technology Co. in China, but the poems he has left behind give the world a grim glimpse into the kind of life the workers at the company lead.
The 24-year-old migrant worker ended his life on 30 September by jumping out of the window of a residential dormitory run by Foxconn in the southern Chinese city of Shenzhen. The electronics manufacturing company manufactures a number of electronic products, but is most famous for making Apple iPhones. There are at least 1 million people working in the company, which makes it the top private employer in China. But, the mundane and gruelling work environment has led to a "multitude of suicides" over the years. In 2010, several employees of Foxconn committed suicide. There have been as many as 18 cases of attempted suicides by Foxconn employees in the past five years.
After Lizhi committed suicide, his friends gathered his poems and republished them in a local Chinese newspaper. Some of Lizhi's works were published in Foxconn's internal publication, The Foxconn Person, as well. In the past few weeks, the poetry spread across blogs as the Chinese youth could relate to his subjects of "blighted aspirations, mind-numbing work and alienation," the Wall Street Journal reports. His poems that were published in The Foxconn Person have been translated into English on libcom.org by some of those associated with the Nao project, which is a group that fights for improved worker rights.
The Nao blog sates: "By translating these poems, we aim to memorialize Xu, share some of his excellent literary work, and spread awareness that the harsh conditions, struggles and aspirations of Chinese migrant workers," Business Insider reports.
Lizhi worked on and off on assembly lines since 2010. In one of his poems he refers to mind numbing work saying: "I stand like iron by the assembly line, my two hands flying/ How many days and how many nights/ I stand there like that, falling asleep." The excerpt was published on an online forum, Douban.
He was reportedly very frustrated with the working conditions and had been looking out for a job as a librarian, but was unsuccessful in his quest. He went to the city of Suzhou to stay with his girlfriend for a while, but after they broke up, he again returned to Foxconn. In a poem that he wrote in December 2013, his pain is evident.
"I swallowed a moon made of iron
They refer to it as a nail
I swallowed this industrial sewage, these unemployment documents
Youth stooped at machines die before their time
I swallowed the hustle and the destitution
Swallowed pedestrian bridges, life covered in rust
I can't swallow any more
All that I've swallowed is now gushing out of my throat
Unfurling on the land of my ancestors
Into a disgraceful poem."
In his last poem, which clearly points towards his intentions of ending his life, he wrote:
"I want to touch the sky, feel that blueness so light
But I can't do any of this, so I'm leaving this world
Everyone who's heard of me
Shouldn't be surprised at my leaving
Even less should you sigh or grieve
I was fine when I came, and fine when I left."
In a statement, Foxconn said: "We are saddened by the loss of a young man who was both an employee and a talented poet."
Foxconn further stated that it had offered assistance to the family and that Lizhi could have used the 24-hour hotline to speak to counselors who could have helped him, The Washington Post reports.