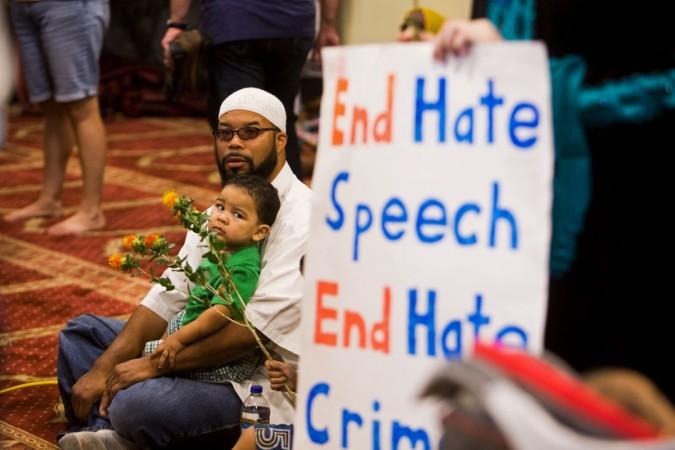 A string of recent racist attacks against the Indian community in the United States is resonant of the dark times in the wake of the 9/11 attacks, which unleashed hate and rampant racism on the streets of America.
Sikhs ask US government to prevent hate crime on priority; FBI joins Kent shooting probe
On Friday, last week, an Indian-origin Sikh man, Jasmit Singh, was shot while he was working in his driveway; the assailant who is yet to be caught had asked Singh to "go back to your own country." Just a day before the incident, Indian-origin businessman Harnish Patel was shot dead right outside his house in South Carolina. In February, Indian engineer Srinivas Kutchibhotla was killed in a Kansas bar by an assailant, white former US Navy personnel, who shouted "get out of my country" before opening fire. Another Indian Alok Madasani, Kutchibhotla's friend, who was also at the bar, barely escaped death.
The attacks have come at a time when it is not unusual to hear of xenophobic rhetoric being spewed by the country's top administrative officials, including President Donald Trump. It is no news that hate crimes in the US have risen ever since the 2016 presidential elections campaign began, particularly after Trump's rhetoric against immigrants in America.
Indians, in such an obscure environment, are now feeling uncertain about their future in America, where many are now even mentally prepared to return to India.
Preeti Tiwari, an Indian who lived in the US for over three years and was considering going back, said she is having second thoughts over making a decision. She said racism against the Indian community is one of the two prime reasons that made her think again. The other one is, she said, is Trump.
"Trump is changing everything, and I fear it is not for the good of immigrants. There is rampant propagation of racism and sexism in the country which I once felt was the dreamland. America does not seem like that anymore, there is an air of uncertainty. There is no respect for the kind of work Indians do out there, which has made many of my friends living in the US to mentally prepare to keep their options open and come back to India," Tiwari told International Business Times, India.
Recounting a conversation she had with her friend a week back, Tiwari said her friend who has been living in America for the past 30 years is thinking of moving out of the US. He (Tiwari's friend) feels that there is a noticeable shift in the US and he does not want his daughter to grow up in a country where she feels inadequate or insufficient.
Dr Kripa Vasan, who lived in the US for over five years, also shared Tiwari's sentiments. Vasan came back from the US after the 9/11 attacks when she faced racist attacks; people pointed at her bindi (a traditional vermillion dot on the forehead) and called her a terrorist. Vasan said she never felt at home in America as people constantly reminded her of being an outsider, which acted as a major force for her relocating to India.
"We (she and her husband) never felt we belonged there. I don't want to live anywhere where I am made to feel like an outsider. If I were living in Trump's America, I would have definitely thought of moving out of the country," Vasan, who completed her PHD studies in the US, told IBT India.
Vasan also talked about her friends living in Virginia at the moment who wanted go out to watch a movie last weekend but decided against it. The move was made after they heard the news of an Indian-origin businessman in South Carolina getting shot. Two to three incidents may not be enough to take such a step, but it has spread a sense of fear and dread in the India communities living in the United States.
While many are reluctant of going back to the US, many others appear resilient to rail against Trump's anti-immigration stand. Aditi Bhowmick, who studied for her graduation programme in New York, is resolute to go back to the country again, even though she faced racist treatment in America.
"America is not just becoming dangerous for Indians, it is becoming dangerous for all people of colour. However, the society works as a pendulum and there is still hope of things working out for the better," Bhowmick told IBT India. "Racism has always been an aspect of society America has been grappling with. I'm not going to let Trump or anyone mess with my future plans."