Aamir Khan has reportedly found a potential producer to finance his most ambitious and biggest project — Mahabharata. According to reports, business tycoon Mukesh Ambani has agreed to co-produce the film that is rumored to have a Rs 1,000-crore budget.
A source told Mid-Day that Ambani has planned to wade into full-fledged film production with a new company, and Aamir's Mahabharata will be his first venture. However, there are chances that he might produce the massive project through his existing business entities as well.
Although there is no confirmation on the making of Mahabharata, there are rumors that the project will involve a budget of Rs 1,000 crore. If true, this will be the first Indian movie with such a whopping budget.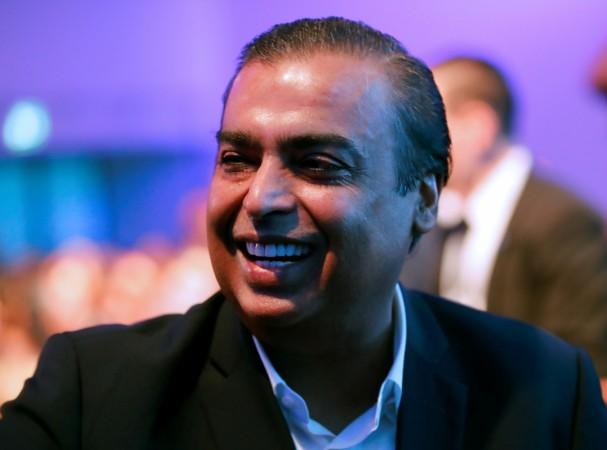 There are also reports stating that the film will be made in parts, and will include a host of big stars, along with directors from both India and abroad to make it on an international-level quality.
Aamir had earlier said he wanted to make Mahabharata but was scared to start it as it would require many years of research and preparation.
"My dream project is to make the Mahabharata but I'm afraid of starting the project as I know it will consume at least 15-20 years of my life," Aamir was quoted as saying by Filmfare.
He had further said that considering his physique, the Dangal actor would be suitable to play the character of Krishna.
"My favorite character is Karna, but I don't know if I'll be able to play him due to my physique. I may just have to play Krishna. I also liked the character of Arjun. He was the only person who asked Krishna why he had to kill his own people," he said.
Even Baahubali-fame director SS Rajamouli had expressed his desire to make a film based on the epic poem.
"I am not making Mahabharata. I just said that my dream is to make Mahabharata but it is a long time to get to that," Rajamouli had told IANS.
Aamir is currently busy shooting for his next film Thugs of Hindostan. Featuring an ensemble cast of Aamir, Amitabh Bachchan, Fatima Sana Shaikh and Katrina Kaif, the film is set in the pre-Independence era.
Being directed by Vijay Krishna Acharya, Thugs of Hindostan is inspired from the 1839 fictional novel Confessions of a Thug. Although the makers of the film had been trying to keep the looks of the characters under the wraps, pictures of Aamir and Amitabh were leaked from the sets.
This is the first time that the Dhoom 3 actor and Big B will be seen sharing the screen space. Thugs of Hindostan is one of the most awaited flicks of this year and also one of the most expensive Indian films. It's slated to be released in November this year.