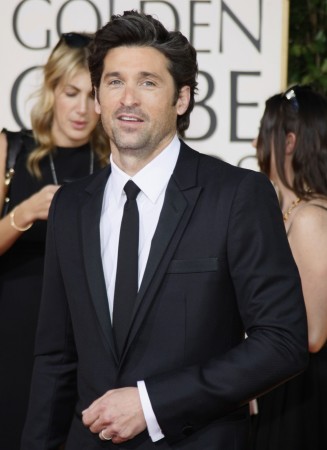 After winning hearts for more than a decade playing the charming Dr Derek Shepherd on "Grey's Anatomy," actor Patrick Dempsey quit the medical drama two weeks back.
His character, dubbed McDreamy, was killed off in the episode titled "How to Save a Life," something that came as a shock to fans of the show.
"I'm focusing now on developing and racing and being a father to my children," Dempsey told Entertainment Weekly after Derek's death. "Those are my priorities." However, he expressed apprehension whether fans will embrace him in a new role.
"I want to try something different. But will I be allowed to do something different?" he said. "Is Derek so identifiable that I can't go on and be someone else? That will be the challenge. To see if people embrace me as someone else."
It is not immediately known why Dempsey quit the show, but speculations are rife that he was fired from the medical drama following a fall out with showrunner Shonda Rhimes. There are also talks that Dempsey's role as Derek Shepherd was his last acting gig, as he is going to devote his time to his other passion, racing.
On numerous occasions in the past, Dempsey has been vocal about how he would like to devote more time to racing.
"Racing is my passion," he was quoted as saying by New York Daily News in 2013. "Acting is a different kind of passion. When you've been on a show for 10 years, you don't have the same sense of discovery, because you're telling the same story over and over.
"It's A, B and C. You know your part. It's like being in a band, where you know the note you play."
At the time he noted that he does not dislike acting, but pointed out that racing is what excited him.
"Grey's Anatomy" airs Thursdays on ABC.