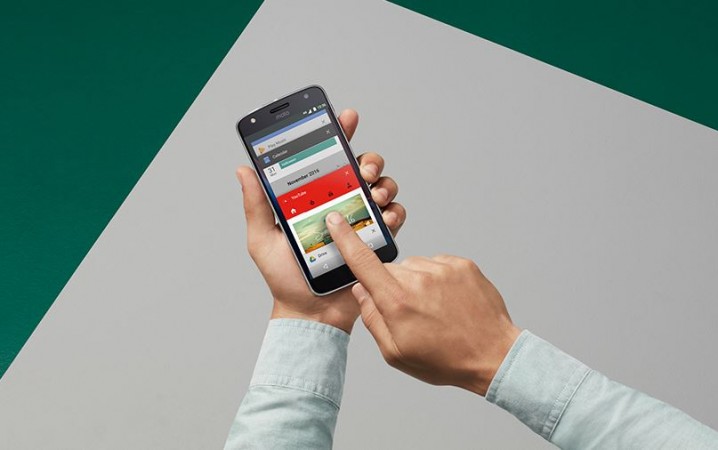 If you are a user of Lenovo-Motorola's Moto G4 and the Moto G4 Plus, then there is news for you. Motorola's official website is updated with announcements with regard to the Android 7.0 Nougat software update for the phones. However, has this release officially gone live, and have your Moto G4 and Moto G4 Plus handsets received the Nougat firmware?
As per an Android Police report, the Android Nougat firmware is not officially live for Moto G4 and Moto G4 Plus smartphone, and the updates on Motorola's website are only a pointer that the update is eligible to seed to the smartphones and would be seeded soon. This report is in contrast with those in which users (of the G4 and G4 Plus) have claimed that they were seeded Android Nougat by Motorola as a software update.
Therefore, owners of Motorola's Moto G4 and Moto G4 Plus are encouraged to let us know if their devices received Android Nougat firmware update officially. Even the admin of the official Lenovo forum seems to be intimating users enquiring about the status of Android Nougat for their smartphones. This can be checked out, here.
Also, what nails the fact that Android Nougat is yet to seed to Moto G4 and Moto G4 Plus is, an official tweet by Motorola India which states that the newest Google firmware is yet to be released officially. This tweet has been sent out, by Moto India, in response to a Moto G4 Plus user enquiring about the rollout staus of Android Nougat.
@burhankaps Sorry for any confusion, but Nougat is not yet released. When it is you will receive a notification on your phone. Thanks -Maya

— Moto India (@Moto_IND) October 22, 2016
Nonetheless, the Android Nougat update is expected to roll-out any time soon and users of the Moto G4 along with their Moto G4 Plus counterparts are advised to check their smartphones for official OTA on a regular basis. Do let us know if your devices have received Android 7.0 Nougat.
[Source: Android Police].