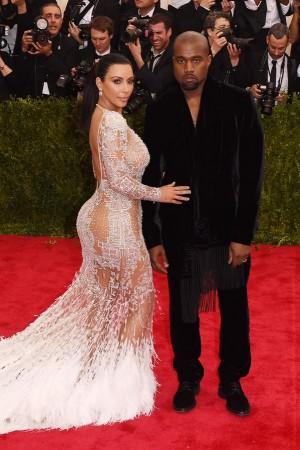 Kim Kardashian's burly bodyguard Pascal Duvier has removed all traces of the Kardashians from his social media accounts, sparking speculation that he has been fired for not protecting her in Paris when two masked gunmen entered her apartment and robbed her of valuables worth $10 million.
But according to TMZ, the bodyguard is still in service and Duvier took this step to protect the family he has been employed to safeguard. Duvier does not want anyone intending to harm the Kardashians based on the information they obtain from his social media, and this is one of the reasons why he made his Instagram page private.
As for whether the Kardashians or Kanye West blame him for not protecting Kim, TMZ reported that Kim doesn't hold him responsible at all. At the time of the robbery, Duvier was protecting her sisters Kourtney, 37, and Kendall Jenner, 20, who were out at a Paris Fashion Week after-party. Apparently, Kim considers Duvier a part of her family and she genuinely likes him.
Shortly after the Paris robbery, a number of Kim's former bodyguards expressed surprise that she was left unattended in the apartment.
"I have heard Kanye say many times no one is to ever leave Kim alone. Kanye has emphatically insisted no one is to ever leave her alone unguarded. There is always to be someone at the door 24/7, no excuses," Richard Davis, a former bodyguard of Kim's, told HollywoodLife. "Kanye is obsessed with someone always at Kim's door. If one of Kim's family members wants her bodyguard, they are never to take them until there is another guard to take his place."